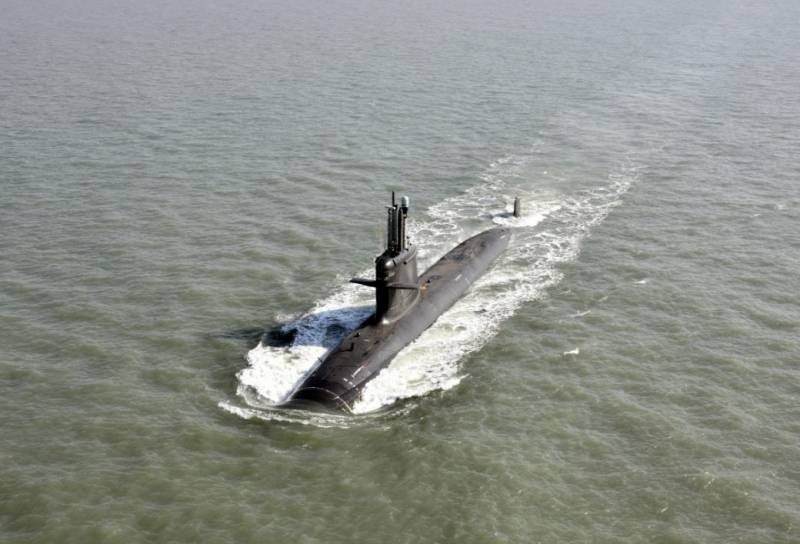 The Indian authorities are holding a tender for the purchase of six new submarines for the needs of the country's naval forces. However, procurement has already run into problems as foreign companies able to bid are looking for more time to formulate their proposals.
Initially, Russia was also going to take part in the purchases. A project based on the submarine 677E "Amur-1650" should have been sent to the competition. However, then Moscow decided to refuse to participate in the competition for technical reasons. At least that's what the Indian press says. The corresponding material was published by the Indian columnist Manu Pabbi in The Economic Times.
Interestingly, after the terms of the requirement were announced, they refused to participate in the tender for the sale of submarines for the Indian Navy and Germany. Representatives of the German company complained about the inadequate amount of funding:
For such funds it is impossible to build anything.
At the same time, the amount proposed by India is not called.
South Korea is also not very eager to participate in the tender, as it is concerned about the transfer of technology.
At the same time, Rosoboronexport emphasized that Russia has long been cooperating with India in the supply of submarines for the needs of the Indian
fleet
. Therefore, in order to strengthen the Indian submarine fleet, Russia offered India both the supply of new diesel-electric submarines of the time-tested Project 636, and the supply of Project 877 submarines after their withdrawal from the Russian Navy and modernization.
Thus, it is not yet very clear whether New Delhi will be able to realize its ambitious plan to build new submarines at all. On the one hand, against the backdrop of the growing power of the Chinese Navy, India really needs more advanced submarines, but the nature of the requirements and low funding scare away potential contractors from the project.