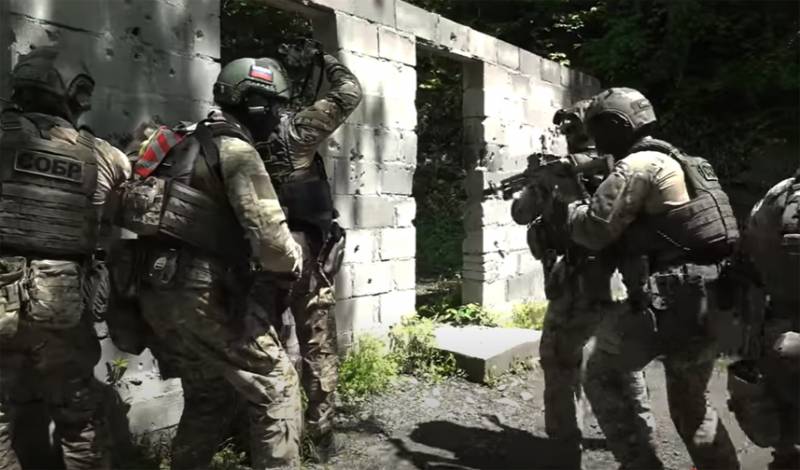 These days, one of the elite divisions of the National Guard of Russia, the Lynx special rapid reaction unit, is celebrating its 30th anniversary. According to the command of SOBR "Lynx", the detachment is distinguished by the fact that there are a lot of people who want to get into it, but in the best case, every 15th of the applicants is in the personnel. This already speaks for itself both about the level of requirements for applicants, and about the professionalism that the Lynx fighters possess.
This detachment was formed on February 10, 1992. Its original purpose was connected with the fight against organized crime. This function of SOBR "Lynx", among other things, remains to this day. In addition, the fighters of the detachment solve a solid range of tasks, including tasks to counter various kinds of extremist groups, illegal armed formations.
In SOBR "Lynx" - several different units, each of which has its own range of goals and objectives. For instance. These are sapper specialists, combat swimmers, specialists in the so-called extreme driving, high-altitude workers (industrial climbers).
The training of the Lynx fighters is a special topic. In their course, they prepare for a variety of situations that may arise when solving a combat mission. Among the trainings is the development of combat skills in the field, so that, as the officers of the Lynx SOBR themselves say, to fully imbue the situation.
From the officer's story:
The work is sometimes such that they came from one exit, washed, had breakfast - and already a new exit.
The fighters and commanders of the Lynx SOBR talk about the details of training and combat missions in the plot of the Rosgvardia channel. About the team of professionals in their field: