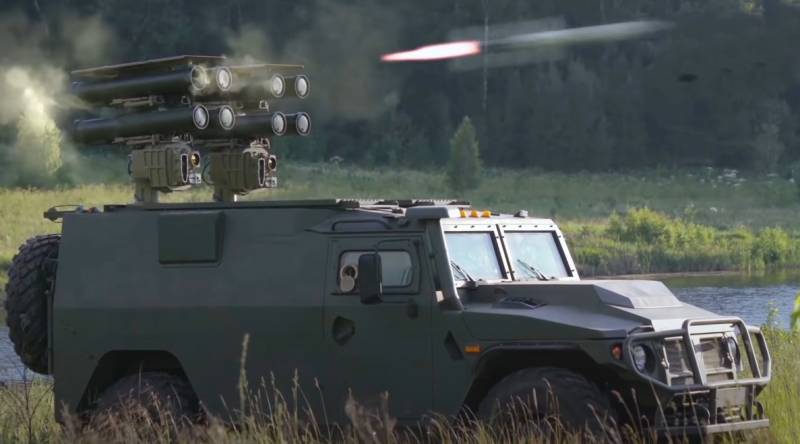 A video report dedicated to the Russian Kornet-D anti-tank complex was posted on the RT Online YouTube channel. This product was mainly compared with the American Javelin ATGM. But foreign observers were attracted by the latest footage, which depicts the defeat of a target that looks similar to the Israeli Merkava MBT. The shelling of the layout is discussed in the media
tank
Merkava Mk4 from ATGM "Kornet-D".
As stated on The Dead District resource, the video shows a model of the Merkava Mk4 tank. The observer believes that a volley of two missiles is used to destroy armored vehicles with a very small difference in time when they are fired. According to him, a double launch allows you to overcome the complex of active protection of the tank. This refers to the Israeli-made KAZ Trophy.
It is the only combat-proven active protection system in the world, in service since 2011.
- indicated on the website of the manufacturer Rafael.
KAZ Trophy in recent years is becoming more common in the armies of the West. In particular, American Abrams tanks are equipped with them when they are upgraded to the latest modification before being sent to Eastern Europe "to contain Russia." In the West, it is believed that the Israeli KAZ makes armored vehicles almost invulnerable in the face of an enemy equipped with anti-tank systems.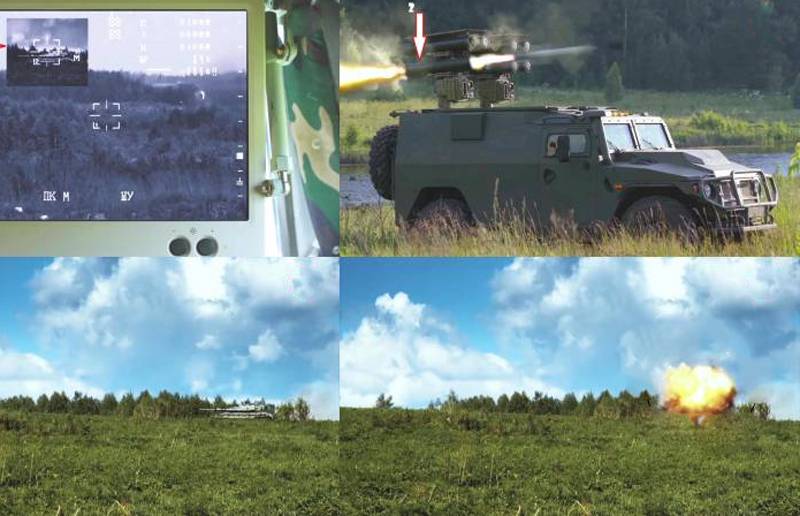 For example, British journalist Willard Foxton, who covered military conflicts from the front line, twice witnessed the use of Kornet ATGMs on Merkava tanks. According to him, when he visited Lebanon for the first time in 2006, while watching the Battle of Wadi Saluki, he saw two Mk4 tanks destroyed by this missile when it hit the back of the vehicle.
This is a really modern, really powerful missile designed to take on the most secure tanks ever built.
- the journalist thought then, expressing his opinion on the Quora resource.
However, after equipping the KAZ Trophy tanks, his views changed:
What was true in 2006 may not be true now.
According to a British journalist, during the 2014 invasion of the Gaza Strip, "Israeli tanks were not even damaged, let alone destroyed, despite hundreds of ATGM attacks, dozens of which were Kornet missiles."
In 2006, it was possible to destroy a Merkava tank with a Kornet if it was in a bad tactical position. It's much less likely now.
- summed up the journalist in 2018.
However, since then the Russian defense industry has not sat still. The Kornet operator can now launch more than one missile using a portable version of the ATGM, but fire in a volley using a multi-shot launcher developed on the basis of the Tigr armored car. This scheme of operation of ATGMs allows, as noted in social networks, to overcome the "unsurpassed" Israeli protection Trophy.
The video shows the shooting of the Kornet ATGM at a target in the form of a tank (from 7:14):