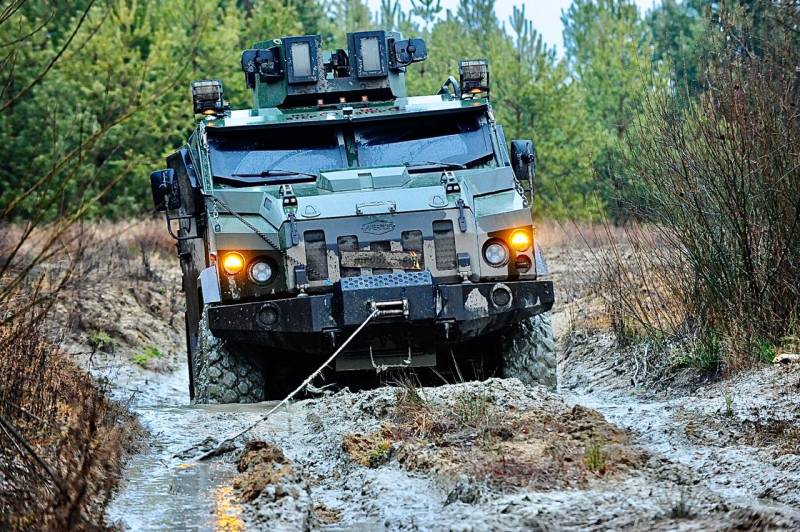 While the West is constantly talking about the mythical "Russian aggression" against Ukraine, the Ukrainian defense industry is preparing a very real "invasion of Africa." The fact is that Kiev wants to supply its Warta armored vehicles to Morocco.
The existence of such plans is reported by the Tactical Report, whose editorial office is located in Lebanon.
The command of the royal army of Morocco is close to reaching an agreement with Ukraine on the purchase of a batch of specialized armored vehicles (SBA) "Warta", produced by the private design and production enterprise "Ukrainian Armored Vehicles". According to the publication, Ukrainian vehicles can be purchased for the Moroccan border light infantry division stationed in Western Sahara.
The exact number of MRAP-class armored vehicles with enhanced mine protection that the Moroccan security forces plan to purchase is still unknown, but sources declare preliminary interest in acquiring at least a dozen Warta armored vehicles.
According to the Ukrainian edition of Defense Express, the manufacturing company confirms the negotiations, but does not comment on the details of the preparation and signing of the contract.
SBA "Warta" is most often used to transport personnel, but can also serve as a command post or medical vehicle for the evacuation of the wounded. It can also act as a mobile mortar system.