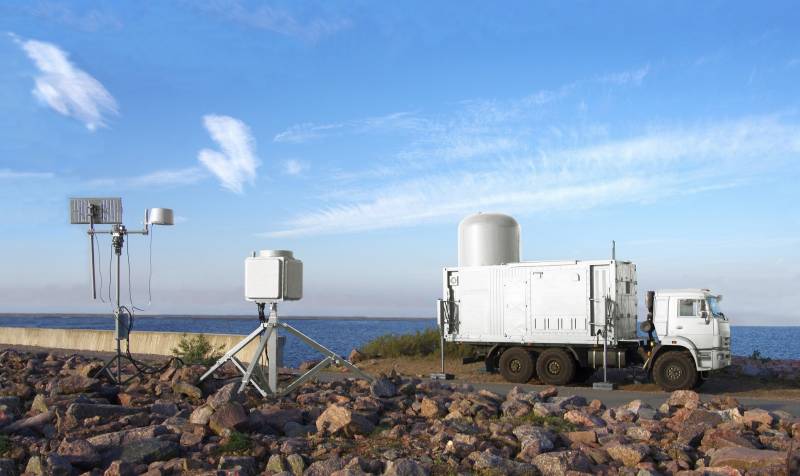 Complex ROSC-1
The Russian concern VKO Almaz-Antey has developed a mobile version of the ROSC-1 radar-optical complex, designed to protect objects from drones.
The website of the Lianozovo Electromechanical Plant, which is part of Almaz-Antey, reports that the ROSC-1 complex is designed to provide comprehensive monitoring of the air situation, to detect and recognize various types of air objects, including small and low-speed UAVs.
The complex is located on the KamAZ chassis, the radar and equipment are built into the body, and the operator's station is also located there. In addition, the complex can be controlled remotely. The radar of the complex can detect drones at a distance of 15 km, thermal imagers and cameras also allow you to detect unmanned aerial vehicles 360 degrees around the car. The range of impact on intruder drones, according to a press release, is 2 km, reports
TASS
.
Earlier it was reported that the ROSC-1 complex is an export version of the new 117Zh6 RLC-MC Valdai radar complex, created for the Russian army. A prototype of the Valdai was first shown at the Army forum in 2018. Outwardly, both complexes are very similar, the differences are in the "stuffing".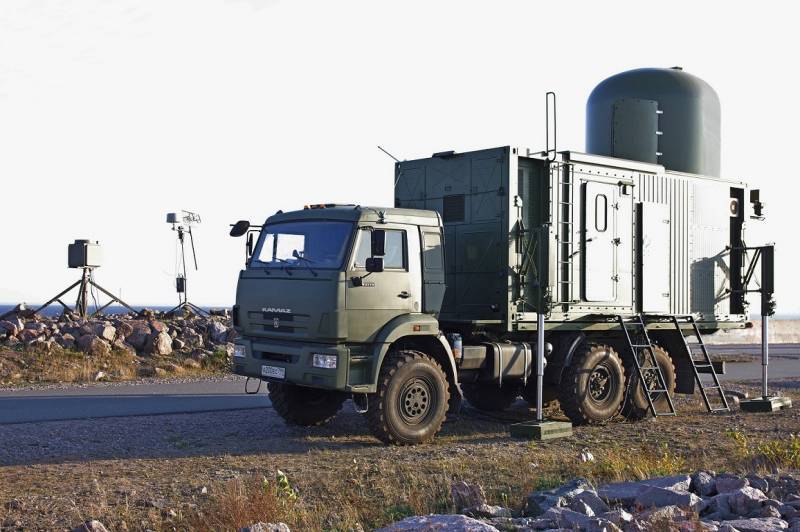 Complex "Valdai"
RLC-MC "Valdai" is able to independently deal with detected drones. To do this, it includes an interference module capable of suppressing control and navigation signals. In addition, a drone interceptor can be introduced into the composition.