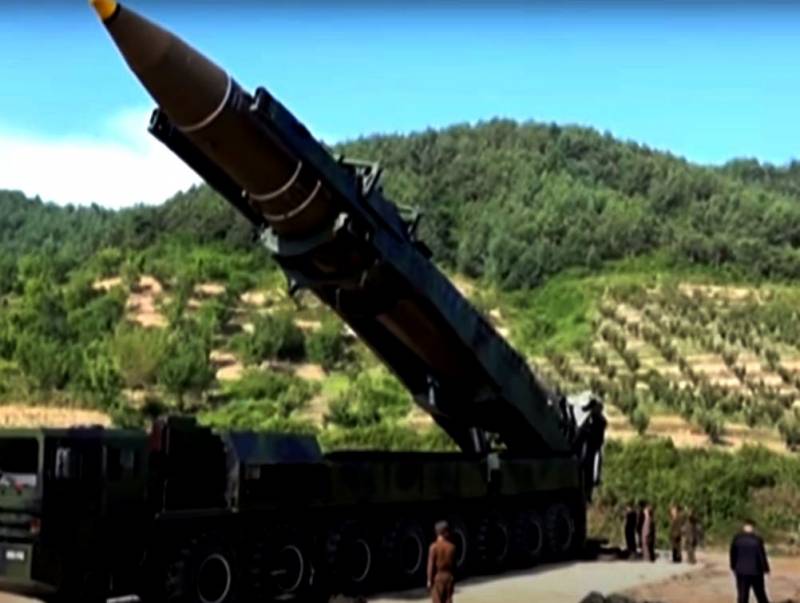 Information about the discovery of a previously unknown North Korean military base was published by the Washington Center for Strategic and International Studies. The center's analysts studied satellite imagery showing the base at Hyojung-ni in Chagang province, 25 kilometers from the Chinese border. The base of operations is likely to host a regiment-sized missile unit equipped with intercontinental ballistic missiles, the think tank said.
On satellite images, we can see that the base is in good condition. Visible are two protected missile checkpoints, infrastructure for refueling and maintenance. Each base facility consists of a large reinforced concrete shelter carved into the side of a nearby mountain, about 35 meters long. Such a shelter can accommodate mobile rocket launchers used by the Korean People's Army.
American experts believe that if the DPRK fails to create intercontinental ballistic missiles in the near future, medium-range ballistic missiles will be deployed at the discovered base. North Korea, we recall, recently tested the Hwaseong-12 missile just in the province of Chagang.
The Hyojung-ni base may be one of 20 missile bases that the DPRK never talks about, but that American intelligence agencies believe exist. The construction of the base, according to the center, began about twenty years ago, but it was one of the last to be completed. The deployment of intercontinental ballistic missiles on the border with China significantly complicates any preventive strike on the base, since there is a very high risk of hitting Chinese territory. Of course, the United States will not want to quarrel with China, so it is not yet known how to resist the new North Korean base.
There is a very high risk of resumption of North Korean tests of intercontinental ballistic missiles. The DPRK is going to resume testing because it does not see the United States abandoning its hostile policy, Pyongyang said earlier. The US Department of Defense has not yet commented on the information of the analytical center. But the Pentagon does not deny the threat of North Korean missile programs to the United States, Japan and South Korea.