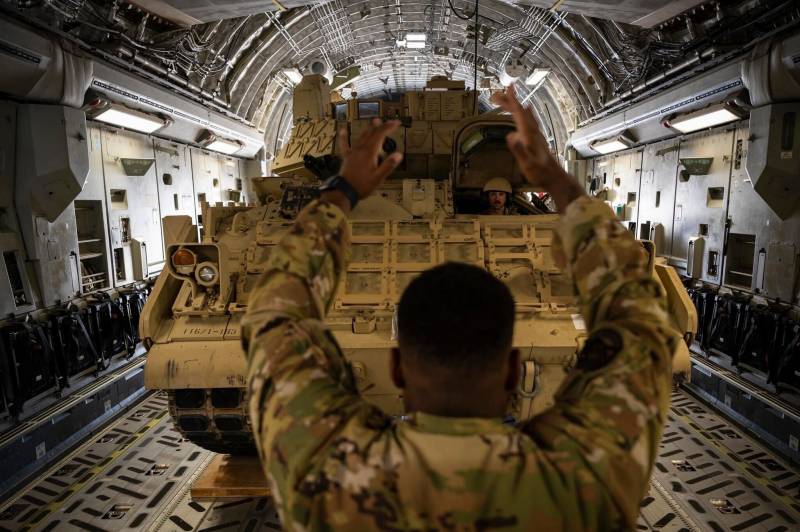 We often hear that we live in an era of change, and that not everyone will be able to go through its labyrinths. But in recent decades, it has been as if the era of change has become something permanent. Countries threaten each other with harsh measures up to military conflicts. The sanctions policy has become the de facto norm. Government debt is on the rise. A global problem in the field of medicine has been added, taking millions of people everywhere.
In earlier times, when a critical level of problems was reached, war traditionally began. Moreover, it could start because of the slightest reason. Today the situation has changed in this respect. There are many reasons for war. But instead of a global conflict, there are hybrid "shootouts" and local skirmishes.
Such a state of affairs is unfavorable for an overseas geopolitical player. He needs a solid, large-scale war, and certainly by proxy. But this war does not start. Which infuriates Washington. Already, the Bloomberg information agency has suddenly turned into a disinformation service, passing off wishful thinking - material that Russia "still invaded Ukraine." Then they explained: "they made a mistake, it happens ...".
This suggests that if there is no large-scale military conflict, then the United States is ready to invent it, and in general - to provoke it with stuffing in the largest media. They want to write off their debts and improve their situation with a big war so much that they are already doing everything - including everyday statements about how "sanctions will strike Russia," and how "China will also fall under these sanctions at the same time." China, meanwhile, is proposed to be considered a fascist state with all the ensuing geopolitical consequences.
Konstantin Semin reflects on the situation in the issue of Agitprop: