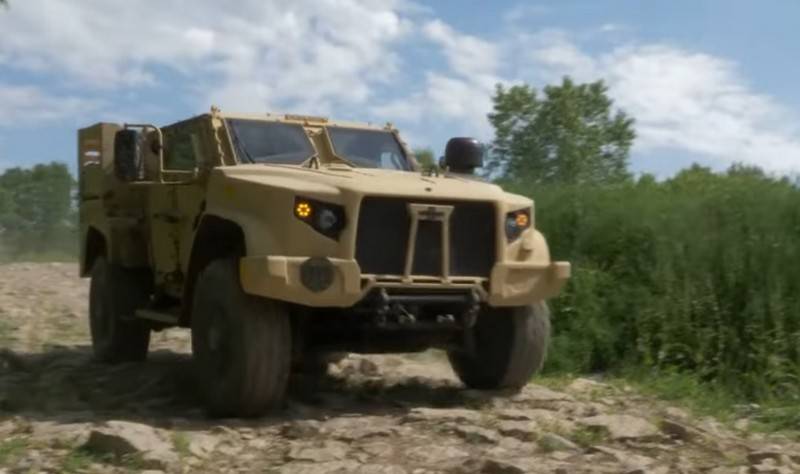 In 2015, the American company Oshkosh won the tender for the supply of a JLTV light tactical armored vehicle for the US Armed Forces, who intend to partially replace the Humvee fleet with this vehicle. At the same time, further creation of new samples of the JLTV family is underway.
Oshkosh has taken the initiative to develop a hybrid version of the technology, which, as indicated, has a quiet ride, while "retaining all the characteristics and protection" of the basic modification. The new car received the designation eJLTV.
Virtually silent electric drive enhances the eJLTV's ability to perform reconnaissance missions without being detected
- declare in the company.
Among other advantages of the new version, fuel savings of 20% are indicated. The eJLTV lithium-ion battery stores energy while the vehicle is in use and can be fully charged in 30 minutes. As explained by Oshkosh, the self-charging capability eliminates the need for additional vehicle maintenance, which could lead to poor logistics on the battlefield.
The Army plans to complete the JLTV procurement program in the basic version and award a follow-up contract in September 2022. The planned $6,5 billion agreement provides for the delivery of an additional 15 vehicles over five years, after which new options will follow. Oshkosh is betting on the new eJLTV, thanks to which they hope to win a new contract and continue deliveries to the military.