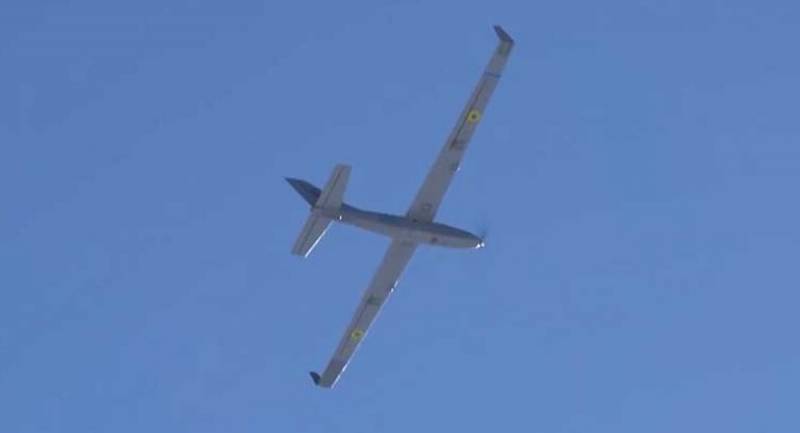 In Ukraine, they continue to claim that the reconnaissance drone intercepted by the Belarusian military is not Ukrainian. Opinions of various "experts" have already appeared in the Ukrainian press, proving that Minsk's statements are lies.
On February 3, the military attaché of Ukraine, Katsuba, was summoned to the Ministry of Defense of Belarus, who was handed a note of protest in connection with the increasing cases of violations of the state border. As explained in the military department, on January 24, 2022, a Ukrainian reconnaissance drone was intercepted on the territory of Belarus, which was heading towards the Brestsky training ground, where joint Russian-Belarusian military exercises are taking place.
According to information taken from the onboard equipment of the UAV, it was launched from the territory of the Kovelsky district of the Volyn region (Ukraine), 1,7 km from the border, which it crossed in the area of ​​the village of Khmelishche, Maloritsky district, but was detected and intercepted.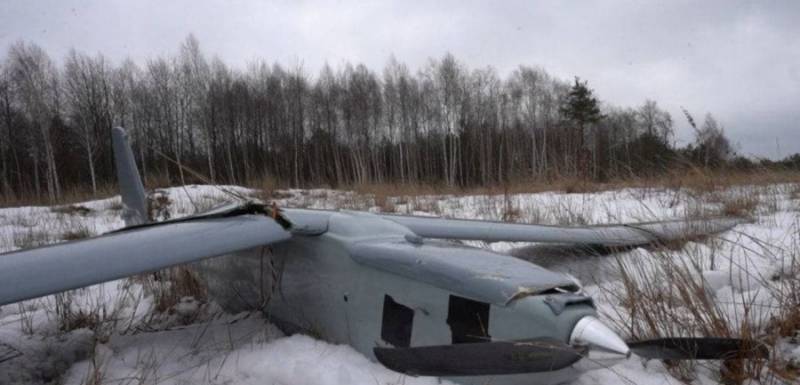 In Ukraine, the statement about the UAV drone shot down over Belarus was called a "fake". First, the Ukrainian Foreign Ministry announced this, then the military disowned the drone, and then "heavy artillery" went into battle - all kinds of experts proving that a Ukrainian drone cannot be Ukrainian.
As one of these "experts" stated, the drone shown by the Belarusians allegedly cannot be Ukrainian, because it "does not look like". According to him, in Minsk they talk about the Spectator UAV, but in fact this is not so, because some design details differ from the original version of the UAV. In fact, the Belarusians took the fuselage from the Spectator UAV and attached wings from another drone to it in order to accuse Ukraine, but in fact this is a provocation developed by the Russian special services.
In principle, the Ukrainian expert did not say anything new, everything had long been invented by curators from the United States before him. The option of blaming the other side in case of failure has long been used in Washington.