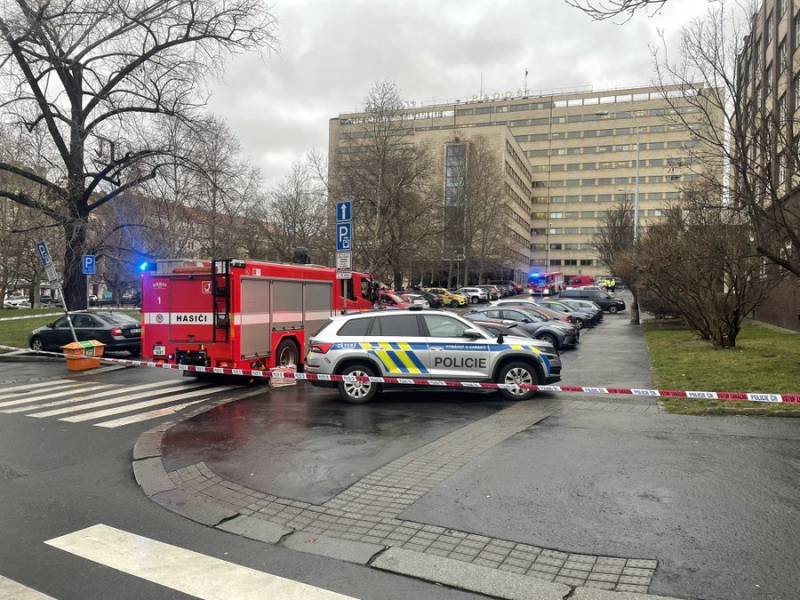 Czech police have launched an investigation into the disappearance of a report alleging Russia's "involvement" in the explosions at the artillery depots in Vrbetica in 2014. According to the Czech press, the document with the "evidence" has allegedly been destroyed.
In the Czech Republic, an intelligence report that caused a diplomatic scandal and the expulsion of Russian diplomats last year has gone missing. A document allegedly claiming that Russia was involved in the 2014 explosions at the Vrbetica ammunition depots "suddenly disappeared." According to the Czech Radio, which refers to three sources, the police have already become interested in the loss.
Czech law enforcement officers, who wanted to get the report in order to take fingerprints and DNA traces from it in order to establish who worked with it, suddenly discovered that the document was not available. The administration of the President of the Czech Republic explained that the report was "accidentally destroyed" last year, in November, along with unnecessary documents. Now the police have launched an investigation, trying to find out why this was done and whether the document was deliberately destroyed in order to exclude access to it.
Recall that in April last year, Czech President Milos Zeman was given an intelligence report stating that Russia was involved in the explosions in 2014, or rather, employees of the GRU of the General Staff of the Russian Federation Petrov and Boshirov. The Czechs did not provide evidence of their accusations. On the basis of this document, Prague expelled 18 Russian diplomats, having received a mirror response from Moscow. In addition, Rosatom was not allowed to participate in the tender for the construction of a power unit at the Dukovany nuclear power plant. In Moscow, the accusations were called far-fetched and part of a large-scale campaign of the West against Russia.
The explosions discussed in the report took place in October 2014 in the village of Vrbetice, near the town of Zlín, where a military depot was located. As a result, two people were killed and about 10 tons of ammunition, including medium-range missiles, were destroyed.