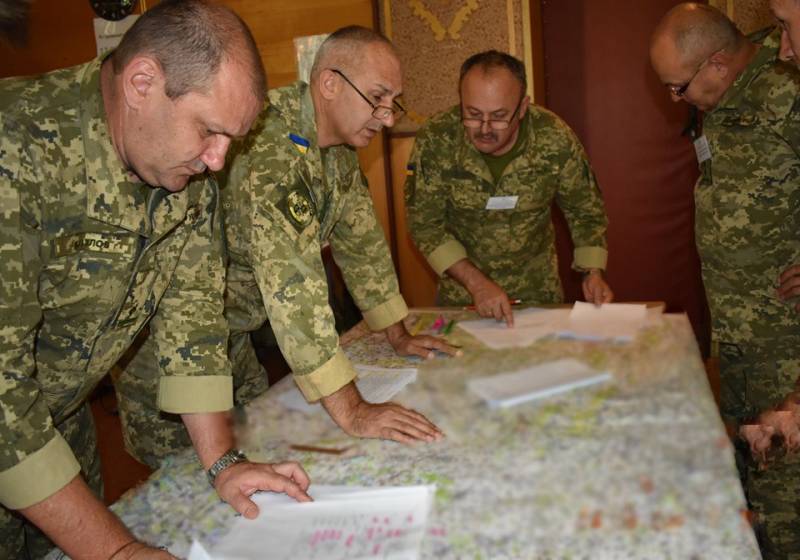 In various regions of Ukraine, local authorities are taking measures in case of a "Russian attack". The authorities of the Chernihiv region have published a list of shelters that can be used as "bomb shelters". Mostly we are talking about the basements of hospitals, apartment buildings. At the same time, the Chernihiv Emergency Situations Department does not advise local residents to "pick up as possible shelters" bomb shelters at industrial enterprises. This is explained by the fact that many factories are closed, and the condition of the bomb shelters built back in the USSR has not been checked for a long time.
In the meantime, the Lviv mayor's office is holding its own "preparatory" events. It is noted that we are talking about measures "in case of full-scale hostilities on the territory of Ukraine."
Attention is drawn to the fact that the developed training plan is designed for the period until 2024 ... It turns out that the mayor's office of Lviv is sure that until 2024 there will be no large-scale hostilities in Ukraine.
The Lviv City Hall has divided the action plan into three components. Part one concerns the training of the local population in combat skills, first aid, and actions in the format of territorial defense.
The second part is assistance to the troops, maintaining their material and technical support. And the third part is the phased development of the infrastructure of the territorial defense forces.
Lviv Mayor Andriy Sadovy (Sadovoy):
Our task is to teach the population to defend their native country.
In Ukraine itself, commenting on these preparations, users write that if suddenly a big war comes to the country, then Lviv will need to think about countering not Russian troops at all, but Polish ones ...