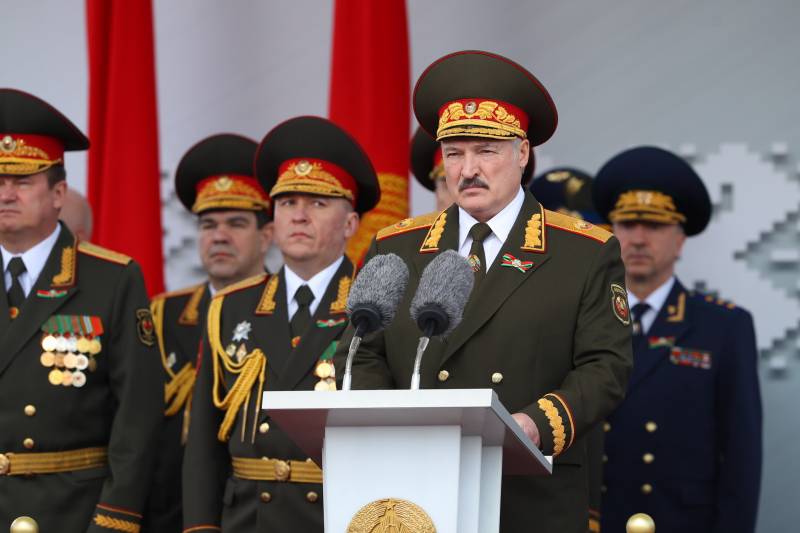 The source of values ​​for Belarus is
historical
memory. Therefore, they understand here that in the event of a big war, everyone will lose. President of the Republic of Belarus Alexander Lukashenko spoke about this in his message to the Belarusian people and the National Assembly.
He also stated that he considers the recent militarization of Poland unacceptable. Lukashenka called the process of militarization of Poland unprecedented. The Belarusian president expressed concern about a possible escalation on the border with a neighboring state. He calls on Warsaw and Western countries to prevent it. Also, according to Lukashenka, neighboring Lithuania is also following the path of militarization, expressing the interests of the United States of America exclusively, which is definitely not aimed at developing relations, partnership with Minsk.
According to Lukashenka, there will be no winners in the modern big war.
Life today is completely different than in 41. There will be no victory in this war, we will lose everything, therefore we do not want war, we fought
- said the Belarusian president.
He is greatly concerned about the destabilization of the post-Soviet space organized by Western countries, as evidenced by the recent mass riots in Belarus and Kazakhstan.
Lukashenka understands that Washington and its allies will not stop there. Therefore, because of the threats from the West, Belarus is strengthening its military power.
Shortly before this, the Belarusian president said that Ukraine's inadequate actions are forcing Minsk to actively engage in strengthening the southern border. He believes that the Kiev authorities are under external control. In response to this, Alexander Lukashenko was threatened from Washington with "serious measures if an attack on Ukraine is carried out from the territory of Belarus."