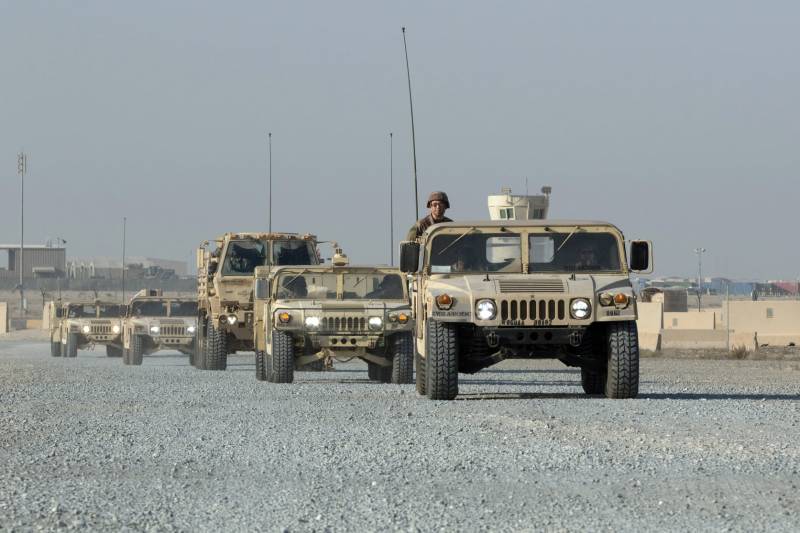 The Russian Permanent Mission to the UN Security Council again raised the issue of the illegal presence of foreign military contingents in the Syrian Arab Republic. Dmitry Polyansky, Deputy Permanent Representative of the Russian Federation to the UN, voiced Moscow's official position.
According to the Russian diplomat, the Russian Federation demands the immediate withdrawal from Syria of all foreign troops, without exception, present on the territory of this country illegally. First of all, Dmitry Polyansky mentioned the US contingent, which, as he stressed, cannot cope with the fight against the terrorist threat, even on a local scale.
Dmitry Polyansky:
American troops do not demonstrate success in this regard, even on a local scale, not to mention the global scale.
The Russian diplomat gave a concrete example of the recent US fiasco in Syria. According to Dmitry Polyansky, this fiasco in the fight against terrorism by the United States in the Syrian Arab Republic is demonstrated by the situation with the attack that ISIS militants staged on a prison in the administrative center of Hasakah province.
Recall that a few days ago, militants attacked the prison, which was guarded by Kurdish detachments with the support of the US contingent. The attack led to the fact that several hundred militants who had recently been held there were able to leave the prison. This was followed by other attacks by terrorists, including those released as a result of the mentioned ISIS* sortie, in territories de facto controlled by American troops.
A number of experts believe that this attack itself did not take place without organizational support from Western intelligence services. The main goal at the same time is the further legitimization of the American military presence in the SAR.
However, as Dmitry Polyansky noted, the illegal presence in Syria of foreign contingents, including the American one, is unacceptable. These contingents are present there without a mandate from the UN Security Council and without an invitation from the official authorities of the country.
According to the Russian diplomat, a de facto zone of lawlessness and anarchy has been created in the northeast of Syria, processes are underway there that contradict the constitutional norms of the state.
Dmitry Polyansky emphasized that the illegal presence of US troops in Syria is a direct encroachment on the sovereignty and territorial integrity of the country. The Deputy Representative of the Russian Federation to the UN added that in the Syrian territories controlled by the American troops, the process of radicalization of the population is underway, various groups are being cultivated, and there is an outright theft of natural resources belonging to the Syrian people.
Polyansky cited Afghanistan as an example, where the long years of American occupation did not lead to any positive result, but only aggravated the situation.
These statements look like a kind of response to Washington's constant statements about the "presence of Russian troops in Ukraine."