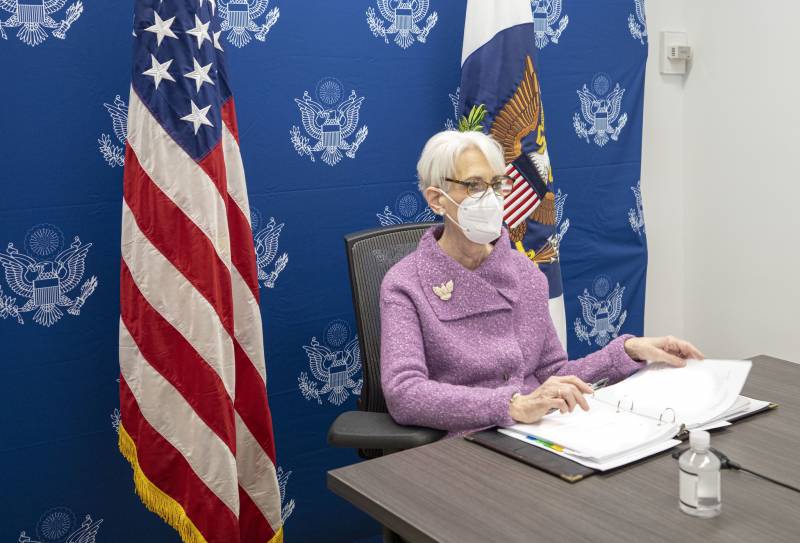 Although the United States is intimidating Europe with a "Russian invasion" of Ukraine, Russia still does not want to invade anywhere. Against this background, Washington has to shift the "timing of the offensive." The next date of the "Russian invasion" was announced in the US State Department.
The US State Department has set new dates for the "invasion" of the Russian army into Ukraine. Blinken's deputy Wendy Sherman made the corresponding statement at the Yalta European Strategy virtual conference. According to her, Washington has seen all the signs that Putin is ready to give the command for an invasion from now until mid-February.
Naturally, Sherman did not provide any evidence of her words, as in other matters and always. Probably, if a question was asked about the evidence, then the answer would be that they are, but they are terribly secret, so they cannot be shown.
It should be noted that Sherman is not the first to announce the new terms of the "invasion", earlier the White House spokeswoman Jen Psaki said about the offensive of the Russian army on Ukraine in the period "mid-January - mid-February". What data she relied on, there are no explanations.
Accusations against Russia have been heard since last autumn. Moscow is accused of preparing an "invasion" of Ukraine, despite all Russian claims to the contrary. In the West, they are used to hearing only themselves, so it is useless to explain anything. The Kremlin has already drawn attention to the fact that all the accusations are unsubstantiated, and the deployment of Russian troops on Russian territory is blamed on Russia. At the same time, Washington does not intend to explain to anyone what American troops and ships are doing near Russian borders.