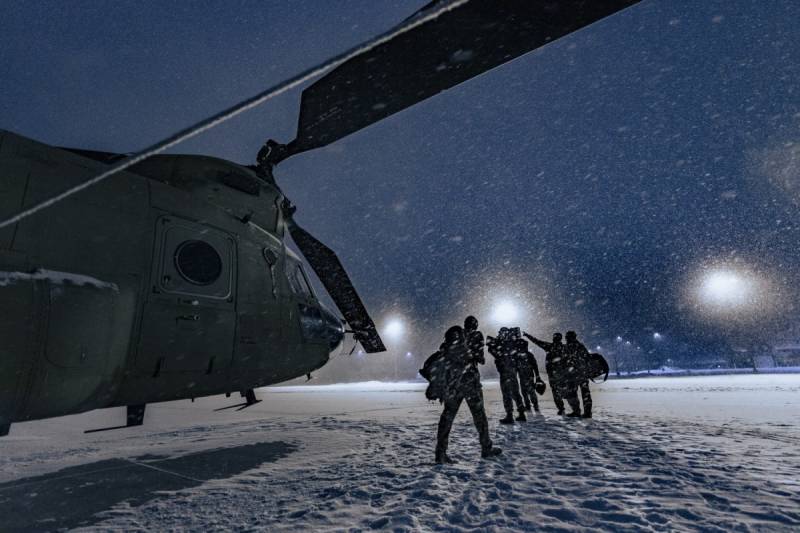 "Just try to stick your head in - we will arrange this for you ... it won't seem enough", "Just come closer - we will count all your teeth."
On both sides of the borders of Russia and NATO, there is increasing talk of the threat of war. When each of the parties to a hypothetical military conflict threatens the opponent with "active actions." Moscow promises the West a "second 1945", the West promises Russia a "new 1990".
There are constant statements about the transfer of troops, about an increase in the concentration of forces and means, about more and more new military exercises. They are already trying to put 79-year-old Joe Biden into military cards so that he himself can understand "how big the Russian threat is." On Russian TV talk shows, military experts and those who consider themselves to be such are trying to declare that Russia today is more powerful than ever, that the army can defeat any enemy almost in a matter of hours. Still would. Combat lasers, hypersound, nuclear torpedoes, "Sarmat", "Bulava" and more, more.
But when such rhetoric continues for weeks, when, against its background, humanity is forced to solve pressing problems, including the fight against the pandemic and the tasks of economic recovery, then all this takes on the format of a "soap opera". As Konstantin Semin says in the issue of Agitprop, everything is starting to look like a script for a bad action movie.
30 British Rangers in Ukraine, 4 Danish fighters in Lithuania, a Spanish ship in the Black Sea. If not enough, NATO promises to transfer someone else somewhere ...
About the mutual threats of Russia and NATO in the plot of the aforementioned "Agitprop":