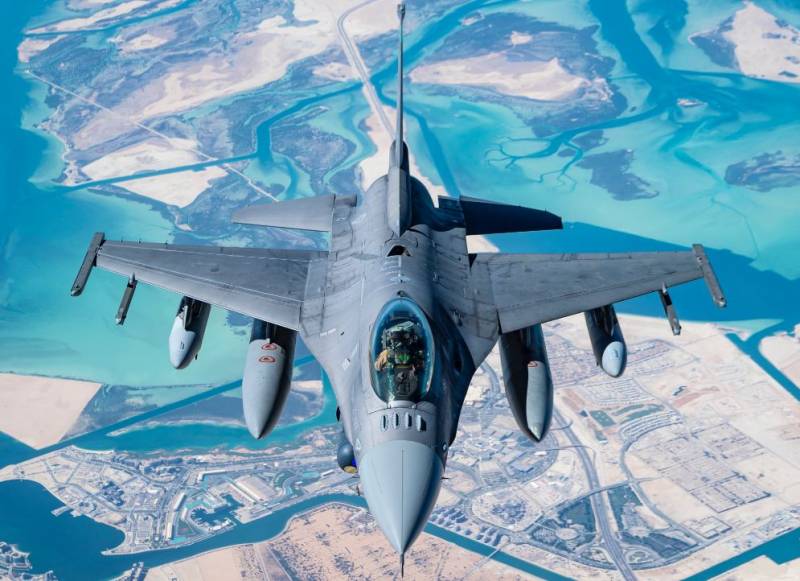 Now Turkey, as the American observer Paul Iddon notes, is paying a high price for the not so long ago purchase of Russian S-400 air defense systems. Due to the acquisition of Russian air defense systems, a contract for the purchase of fifth-generation stealth fighters F-35 Lightning II was disrupted. However, Turkey really needs a fifth-generation combat-ready aircraft, so Ankara is thinking about alternative options.
There is a very high probability that Turkey will not even receive permission to purchase new F-16s, and accordingly, plans to modernize the huge fleet of F-16 fighters in service with the Turkish Air Force will be frustrated. True, the country's President Recep Tayyip Erdogan does not want to bend here either. He repeatedly reminded the United States that if Washington refuses Ankara, it will turn to Russia for Su-35 fighters.
However, the purchase of fighter jets from Russia will definitely be fraught with new problems for Turkey. This will cause even more dissatisfaction on the part of NATO. Therefore, it is possible that Erdogan will eventually lean towards alternative options. Among them is the purchase of Chinese or Korean-made fighters.
There is also the possibility of developing their own fighter in cooperation with Pakistan. Now Turkey has the TAI TF-X project, and Pakistan has the AZM PAC PF-X project. But none of them is yet at such a stage of development that would allow the creation of a new fifth-generation fighter in the foreseeable future.
Among the Chinese options, special attention should be paid to the JF-17, developed by China in cooperation with Pakistan. In 2022, the first such fighter will enter service with the Pakistan Air Force.
Turkey may also turn to China for the purchase of the Chengdu J-10C. The first such aircraft have already been ordered by Pakistan after India bought Rafale. However, buying a Chinese aircraft would only make sense for Turkey if it had no other alternatives at all.
There is another option - the acquisition of a fighter from South Korea. Seoul is currently working on a new fighter, the KF-21, which will be at the forefront of the 4,5 generation. Ten years ago, Ankara showed great interest in the project. After all, Turkey is already actively buying South Korean weapons.
In other words, military-technical cooperation between Ankara and Seoul has long been established, and the United States will not be against the purchase of a South Korean aircraft by Turkey, since South Korea is an important strategic partner of the United States. The only question is when Seoul will be able to expand production and start exporting a promising aircraft, and at a better price than European aircraft.
Unlike Russian and Chinese aircraft, the KF-21 will also be compatible with American and European missiles such as the AIM-120 AMRAAM, AIM-9X Sidewinder and MBDA Meteor, military experts say. Military analyst Abraham Ait believes that the South Korean aircraft has a very bright future and could become the best of its kind after American and Chinese aircraft.