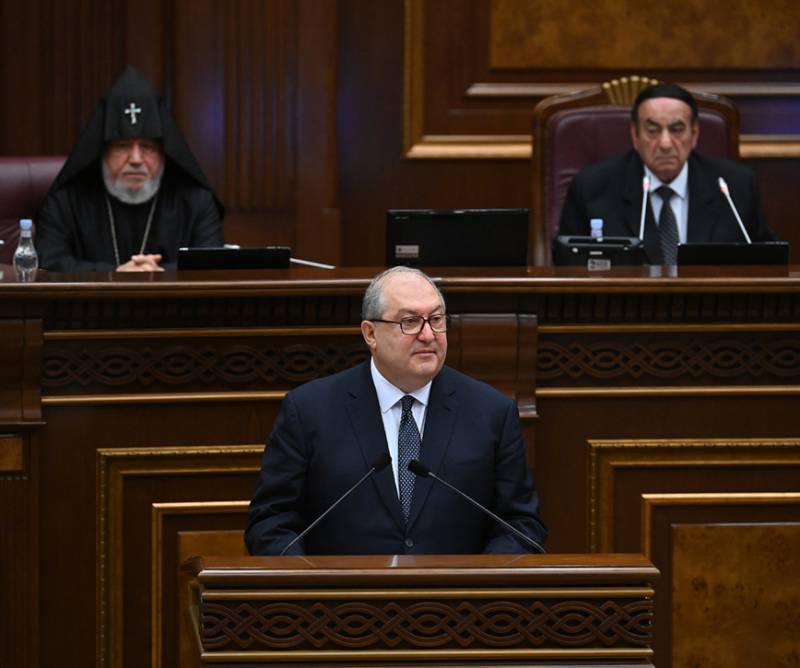 The political and political science circles of the Republic of Armenia are commenting on the decision of Armen Sargsyan, announced today, to resign from the post of the President of the country.
News
that Sargsyan decided to leave the presidency was officially published on the portal of the President of Armenia.
Armen Sargsyan himself explained his decision with a sense of responsibility. According to him, he set himself the task of uniting the nation, to carry out actions that prevent a deepening of the internal split, new clashes between supporters of various political movements and platforms.
Armen Sarkissian, commenting on the decision to leave the presidency, says that he sought to use his connections, international political and economic potential in order to eventually build a stable and strong state.
But, as Sargsyan notes, all this was not completed in the end. According to him, in the hands of the President of Armenia, in fact, there are no serious tools to solve such problems, to provide answers to complex political and economic questions.
Armen Sargsyan on the reason for his resignation:
The reason is again obvious - the lack of appropriate tools, tools that any government official is endowed with only one document - the Constitution. The roots of a number of our important problems are hidden precisely in the current Basic Law.
Thus, he connected his resignation precisely with the peculiarities of the republican Constitution.
Armenian politicians note that in this regard, the issue of certain changes that could be made to the Basic Law of Armenia in the future, which would give the president certain opportunities, may be considered. As noted, the Constitution may well undergo changes so that the office of the president does not remain, in fact, a formality. But if the president of the republic receives additional powers, then the prime minister, who today is the first figure in the state by status, will be deprived of some of them. Accordingly, a discussion in the political circles of the Republic of Armenia on this difficult issue may unfold.