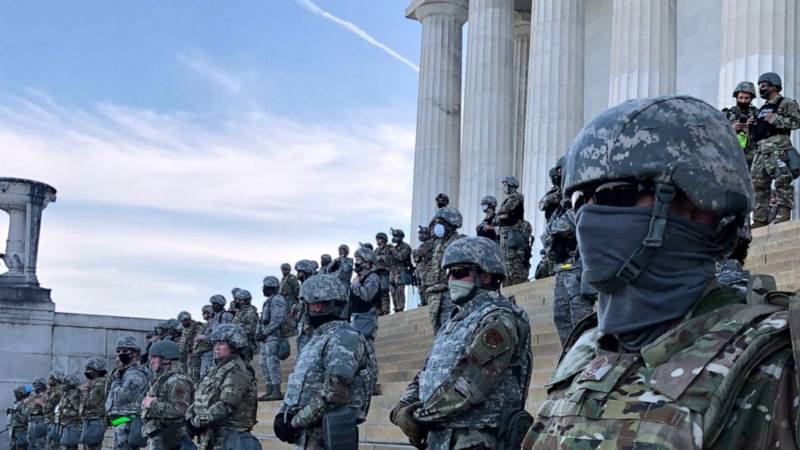 We are talking about the statement of Linda Thomas-Greenfield, who holds the position of US Ambassador to the United Nations. This statement concerns the situation in Ukraine and around it.
According to the American official, the United States does not exclude the adoption of military measures against Russia in the event of its attack on Ukraine.
It is noteworthy that the statement was made in an interview with Moldovan television journalists.
Linda Thomas-Greenfield announced that Washington is not limited to purely economic measures in terms of a possible "response to Russia's invasion of Ukraine."
Thomas-Greenfield:
We are considering various options as a response to Russia's actions. Among them are military measures.
Among those, as the American media are already writing, are "support for partners in Europe", "strengthening military-technical assistance to the armed forces of Ukraine" and more. The term "and other" raises the greatest number of questions.
At the same time, the American official said that the situation is being studied in a daily format. According to the US Ambassador to the UN, in the event of an escalation, Washington "undertakes to help Ukraine's neighbors, including the Republic of Moldova." Linda Thomas-Greenfield did not give an unequivocal answer to the question of Moldovan journalists about what this assistance will consist of.
At the same time, she noted that the United States "expresses the hope that the conflict will be resolved peacefully and that Russia will not attack Ukraine."
Against this backdrop, the United States is discussing yesterday's talks in Geneva, where Sergey Lavrov and Anthony Blinken met. The United States stated that it was "concerned" by the statements of the head of the Russian Foreign Ministry demanding the withdrawal of NATO troops from Bulgaria and Romania, as well as the demands to refuse to accept the countries of the post-Soviet space, including Georgia, Moldova and Ukraine, into the North Atlantic Alliance.