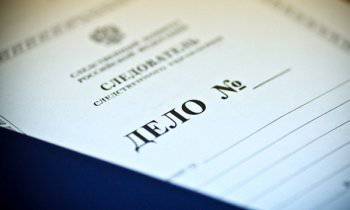 The Investigation Division for Yekaterinburg opened a case on 3, part of the 286 article of the Criminal Code of the Russian Federation (abuse of office with serious consequences). The reason was the transfer of a certain person to a very secret defense property as a pledge to Sberbank of Kazakhstan.
According to the investigation, the Ural Law Institute was secured in perpetual use (on the right of operational management) of 11-ti real estate objects of the second Ekaterinburg apartment-operational part of the Ministry of Defense of the Russian Federation and the land area of ​​99 ha within the territory of the 97-th military town. At the same time, military property was classified as "secret" and "top secret".
In the course of illegal transactions, it was alienated into ownership by third parties and dropped out of federal ownership. It turned out that further when making a mortgage, secret objects were pledged to a Kazakhstan bank. There was a stalemate situation, which actually threatened the security of the residents of the Middle Urals. After all, a foreign organization received rights to facilities located in the immediate vicinity of the Beloyarsk nuclear power plant.
At the request of the prosecutor's office, the Beloyarsky District Court requested military property from the possession of a Kazakhstan bank. Today it has already been returned to federal ownership.
Now, the investigation finds out all the circumstances of the crime committed, the employees of the Ural SURF and the Ministry of State Property Management of the Sverdlovsk Region are being interrogated. Who is suspected of committing illegal transactions, the regional investigative committee is not yet reported, citing the secrecy of the investigation.