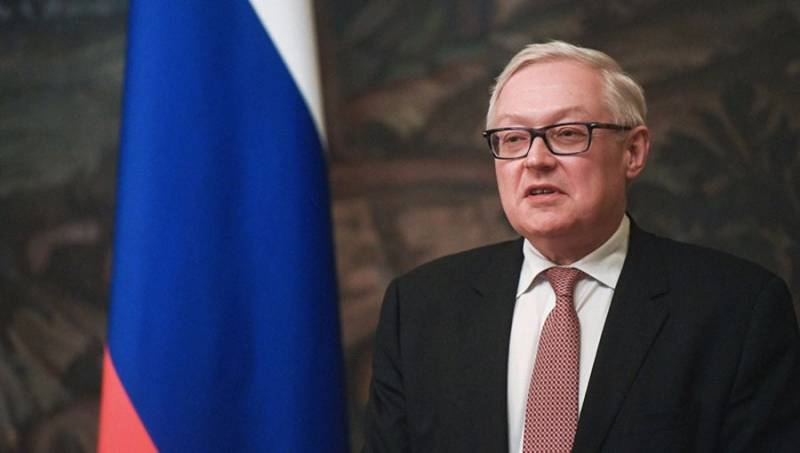 Negotiations with the US and NATO on security guarantees are deadlocked, and neither Washington nor Brussels is ready to discuss Russia's demands. This was stated by the Deputy Foreign Minister of the Russian Federation Sergei Ryabkov.
According to the Russian diplomat, the talks have shown that the US and NATO are not ready to discuss Russia's key requirements, they simply do not accept them. At the same time, they express their readiness to discuss only those issues that suit them. Thus, the forecasts about the absence of surprises in the negotiations were confirmed.
As Ryabkov explained, the United States did not officially say "no", but is ready to discuss only what is convenient for them, while Russia needs the opposite. Therefore, if it is not possible to reach an agreement, other methods and techniques will be applied so that the needs of Russia are taken into account. So far, there are no guarantees that the United States will make concessions, but contacts between the countries will continue along various lines. At the same time, there will be no new round of negotiations between Russia and the United States.
On the key elements of these texts, the United States (..) actually says "no" to us, and where they tell us "yes" (...) we in turn note that (...) they are secondary (.. .) I see no reason to sit down in the coming days, to gather again and start these same discussions.
- quotes Ryabkov RTVI.
Answering the question about the likelihood of the deployment of Russian military infrastructure next to the United States, for example, in Venezuela or Cuba, in response, the deputy minister said that he would neither confirm nor deny such a possibility.
Meanwhile, Russian Foreign Minister Sergei Lavrov said the US and NATO have promised to give a written response next week on security guarantees offered by Russia. As the minister explained, with this document they, together with Shoigu, will report to the President of Russia.