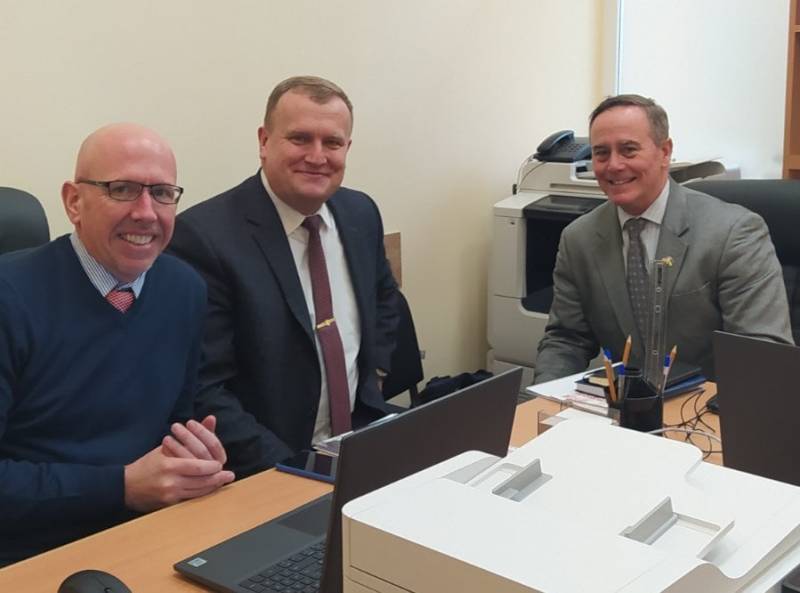 The United States has expanded assistance to Ukraine by adding two American advisers to the Ukrainian Defense Ministry. According to the press service of the military department, the Americans entered the state on a permanent basis.
In Washington, they decided not to limit themselves to sending weapons and instructors to Ukraine to train the military personnel of the Armed Forces of Ukraine, sending two advisers to Kiev at once, who have already begun work in the Ministry of Defense of Ukraine on an ongoing basis. Reportedly, the responsibilities of the new American advisers include providing "advisory" assistance in the implementation of defense reforms.
The Americans Chris Rizzo and Todd Brown will be on the staff of the Policy Directorate of the Ministry of Defense of Ukraine to provide consultations and advise on how best to reform the Ukrainian Armed Forces. The main responsibilities of the advisers will include advice on policy, governance and Euro-Atlantic defense integration.
On January 11, 2022, US advisers Chris Rizzo and Todd Brown began to work on a permanent basis in the Directorate of Defense Policy of the Ministry of Defense of Ukraine.
- said in the message of the Ukrainian Ministry of Defense.
The Directorate of Defense Policy under the Ministry of Defense of Ukraine was created in 2020 under the current Defense Minister Andrei Tarana. The task of this Directorate is to implement defense reform, as well as maintain close cooperation with NATO countries that are "strategic partners", including the recruitment of foreign advisers. In the structure of the Ukrainian military department, the new directorate has replaced the "project reform office", which has been operating since 2016.