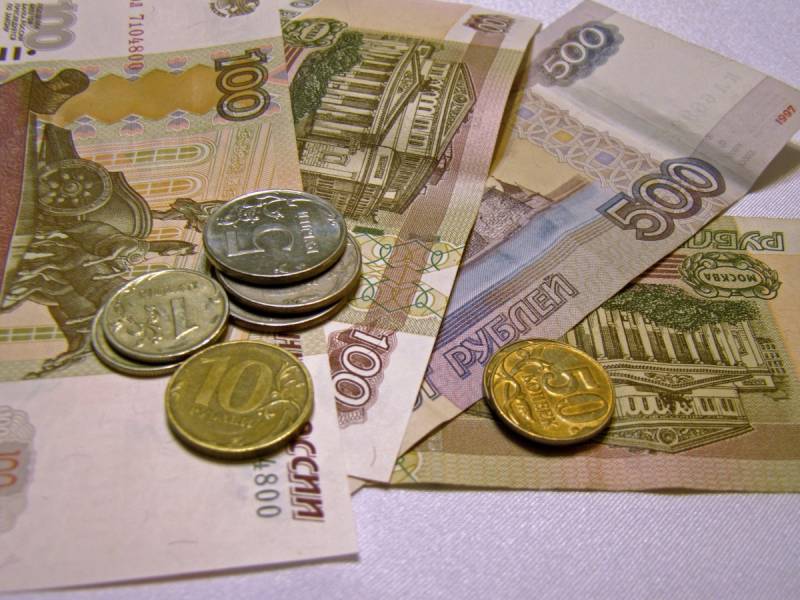 Index to index
The other day I finally got my pension. As I understand it, already January.
My regular readers know that I live in a remote outback near Moscow, and I should also feel sorry for the sick postman. By the way, I have neighbors who are ready to "thank him" - each in their own way.
I don't mind serving tea myself either, or something stronger, but I don't want to let down and detain an elderly person - also a pensioner and also working.
But this is not what we are talking about - but about the pension itself, more precisely - about its size. We added a little over a thousand. I recalculated - exactly 5,9 percent to the previous one.
What is called, a tyutelka in a tyutelka, in accordance with my experience. Although not only me, everyone hoped either for the presidential "ten" - one more, or for an increase, which, again, was promised to us by the head of state.
True, Vladimir Vladimirovich did not stipulate the terms. And instead of ten thousand, only those who are already over 80 received all twelve.
Sorry, specific, consider nothing, but again he promised beautifully.
And it's impossible not to believe. Now, they say, it's all up to the performers.
Well, and then the press secretary of our popularly elected Dmitry Peskov confirmed the statements of his boss a couple of times.
And, above all, the fact that the issue of indexing pensions above the level of current inflation is, well, simply nowhere more relevant. Peskov also noted that the head of state still keeps this issue under control.
Finally, it sounded completely unconvincing - "soon the government of the Russian Federation will announce possible options for increasing payments."
I dare to ask, soon - this is when?
Peskov, which is typical, was followed by experts, but for some reason they began to voice something real after the payment of the January "old-age allowance", more precisely, due to the inability to work at 100.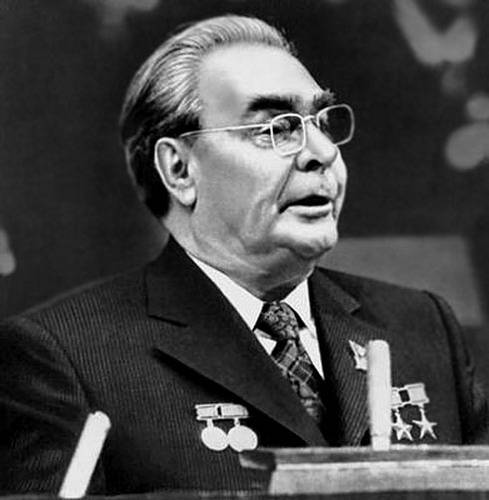 And as soon as respected experts from the economy started talking about the fact that pensions would be indexed again, I remembered an anecdote from stagnant times. About how Leonid Ilyich Brezhnev was asked why we have such problems with meat. The Secretary General's response was:
"While our people are advancing with leaps and bounds towards communism, the cattle is not keeping up..."
Do you have to count yourself?
Indeed, it will have to, since the Ministry of Labor of the Russian Federation, where your author did not easily get through, is still "preparing proposals for additional compensation for high inflation for pensioners." As I was given to understand - on the direct instructions of the President.
You might think that after Putin's speeches, there were no such "direct" instructions. Forgive me for repeating myself - from January 1, 2022, insurance pensions increased by exactly the 5,9% promised by the same Ministry of Labor, I myself thought.
However, at the end of the year, even official inflation, not to mention the rise in prices for key products and goods, turned out to be noticeably higher than these percentages.
The Ministry of Finance is now arguing with the Ministry of Economy, how much to announce - eight, 8,5% or more?
Let's wait, it's not so burning, although they will count according to official data, and not according to the figures that the guarantor voiced.
Rosstat's preliminary estimate already says that the final inflation in Russia in 2021 was 8,39%. As they say, both ours and yours. Indexing won't make much of a difference. Personally, your author will get another 250-300 rubles, no more. Accurately for a dozen loaves of white.

After the Crimean spring, the first horrors of sanctions and the retaliatory food embargo, we managed to forget a bit what a creeping but continuous price increase is. 2021 reminded me. In addition to the pandemic, it is very unpleasant.
And now, because of the passions in Kazakhstan and the showdown with the "red lines" for NATO, expect the ruble to collapse, and then prices will climb even faster. You wouldn't wish this scenario on your enemy. No matter how much we are convinced of the presence of "airbags".
If Putin said
And although they say that to promise is not to marry, we are somehow used to the fact that the guarantor usually keeps his word with us.
But usually not always yet, and this did not happen with the retirement age, although it is believed that there were very serious objective reasons for this.
The people, however, evaluate these reasons in their own way - "officials stole." Well, as you know, we don't just hand over "ours".
And yet, payments will be indexed - there is hardly any doubt about this, especially when there is money for it.
As they are for other "gifts from the authorities", which is written about in VO more than once (HYPER). But the same economist Yevgeny Ivanov, who is actually quite familiar to me, confident both in the timeliness and in the volume of payments, reminds me of the procedures "which must be worked out before the final decision."
Now, if I had heard this from Dmitry Peskov or another "Kremlin nightingale", I would not have been surprised at all. This is a frank excuse for officials who will also make good money on the fact that they will scrupulously prescribe those very procedures for a long time and stubbornly.
"If Putin said that indexation would happen and the difference with inflation would be compensated, then it would be so."
It's the same expert.
But paying later is often the same as not paying at all. Especially if prices continue to rise.
And this is precisely the least doubt about this, although other experts immediately after the New Year holidays vied with each other to promise the people a reduction in prices for everything that is possible. Meanwhile, officials will look for "the most suitable way to issue this money."
You might think that for some of the pensioners there really is a difference whether it will be automatic pension accruals, or one-time or partial additional payments over a certain period.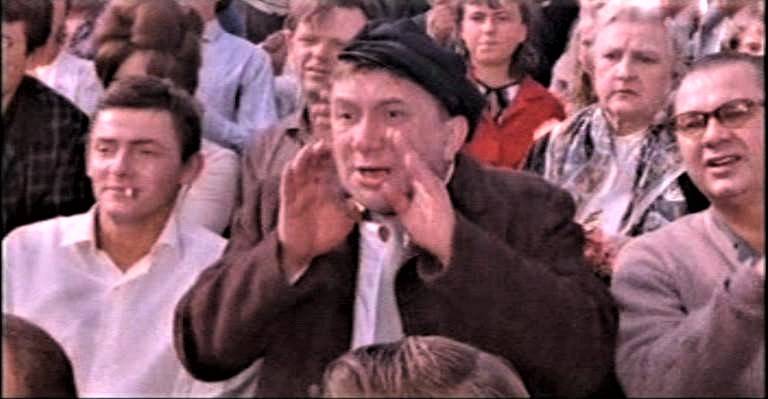 Frame: film "Blow! Another blow!" (1968)
In the old movie "Blow, another blow!" this was said from the rostrum of the St. Petersburg stadium through the lips of a taxi driver - the hero of the brilliant Alexei Smirnov:
"Time is being pulled, they are catching up on the counter."