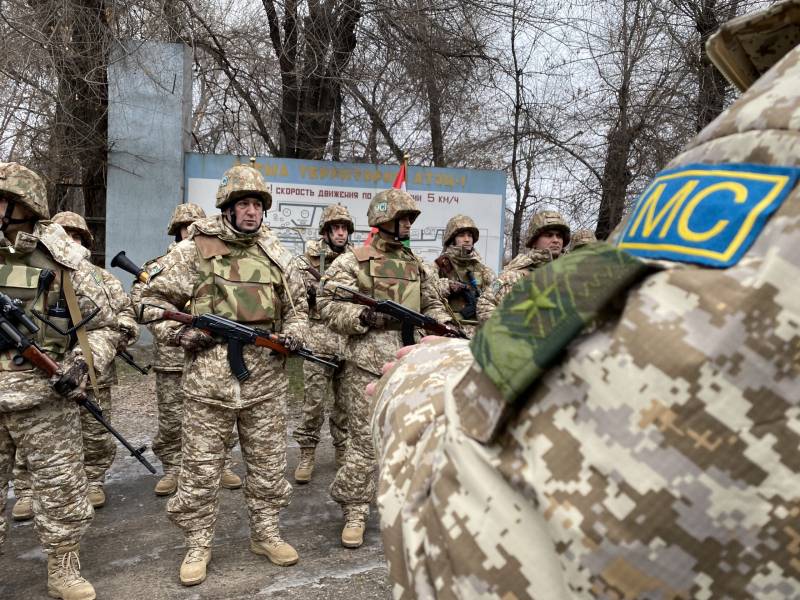 NATO said that "they are closely following the actions of the CSTO contingent in Kazakhstan." At the same time, Washington and Brussels demanded that the leadership of the Collective Security Treaty Organization proceed with the withdrawal of peacekeepers from the Republic of Kazakhstan, "as required by the Kazakh authorities."
There is a direct substitution of concepts. First, the Kazakh authorities do not demand the withdrawal of the CSTO troops, but declare that the situation in the country has stabilized and the peacekeeping mission has been completed. No "demands" were made. Secondly, Kazakhstan itself is a member of the CSTO, and therefore statements in the United States about the need to withdraw the troops of this organization would be akin to Moscow's statements about the withdrawal of NATO troops from one or another country of the Western military bloc.
Let us recall that today negotiations are scheduled between the delegations of the Russian Federation and the North Atlantic Alliance.
Meanwhile, Washington and Brussels, declaring that they are "closely monitoring the actions of the CSTO forces on Kazakhstani territory," continue to say that Russia "has no right to interfere in NATO's internal affairs." A typical position of the so-called collective West, according to which NATO "has the right" to interfere in the affairs of foreign powers (under the slogan of protecting freedom and democracy), while other powers do not declare any unconstructive actions of the alliance.
It should be noted that, according to the President of Kazakhstan, Kassym-Zhomart Tokayev, the withdrawal of the CSTO peacekeeping contingent from the republic will begin on January 13. So far in Kazakhstan there are about 2,7 thousand military personnel of the peacekeeping forces.