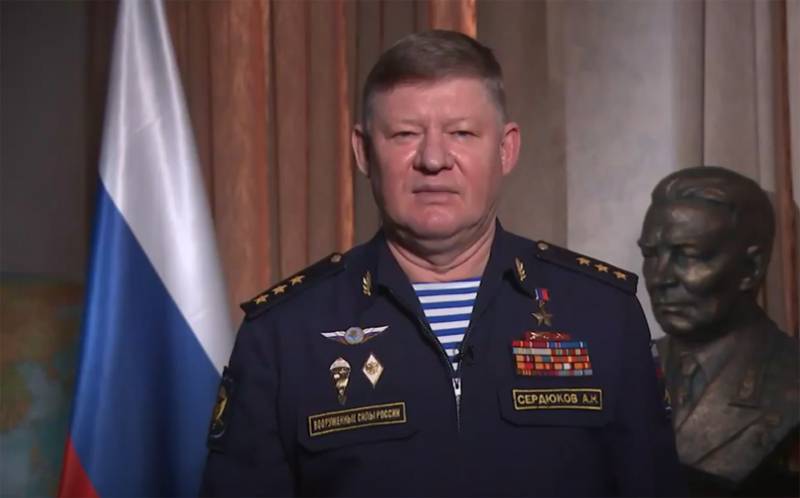 It became known about the appointment of a Russian general to the post of commander of the CSTO peacekeeping contingent in the Republic of Kazakhstan. Recall that the request for the introduction of the CSTO troops into the republic was sent personally by the President of Kazakhstan, Kassym-Zhomart Tokayev. The CSTO responded to the inquiry with a principled agreement, indicating that troops numbering 2-3 thousand people from the Russian Federation, Belarus, Armenia, Kyrgyzstan and Tajikistan will provide assistance to the Kazakh security forces, primarily for the protection and defense of important state facilities.
According to the official representative of the RF Ministry of Defense, Major General Igor Konashenkov, the commander of the Airborne Forces, Colonel General Andrei Serdyukov, has been appointed the head of the peacekeeping contingent of the Collective Security Treaty Organization in Kazakhstan.
On the Russian side, the peacekeeping contingent in Kazakhstan includes units of the 45th separate special-purpose brigade, the 31st airborne brigade, and the 98th airborne division.
General Igor Konashenkov emphasizes that the Russian servicemen who have become part of the peacekeeping forces sent to the Republic of Kazakhstan have real combat experience. Earlier it was reported that the command will send units to Kazakhstan, which at one time took part in the Syrian military campaign.
In addition, it is reported that the peacekeeping forces will not be involved in operational and combat activities, including operations to eliminate terrorist groups.
At the first stage, the peacekeeping contingent took control of the airport of the city of Alma-Ata, which was held for several days by armed people who participated in anti-government protests.
At this moment, a Kyrgyz peacekeeping contingent is arriving in Kazakhstan from the Kant airbase.