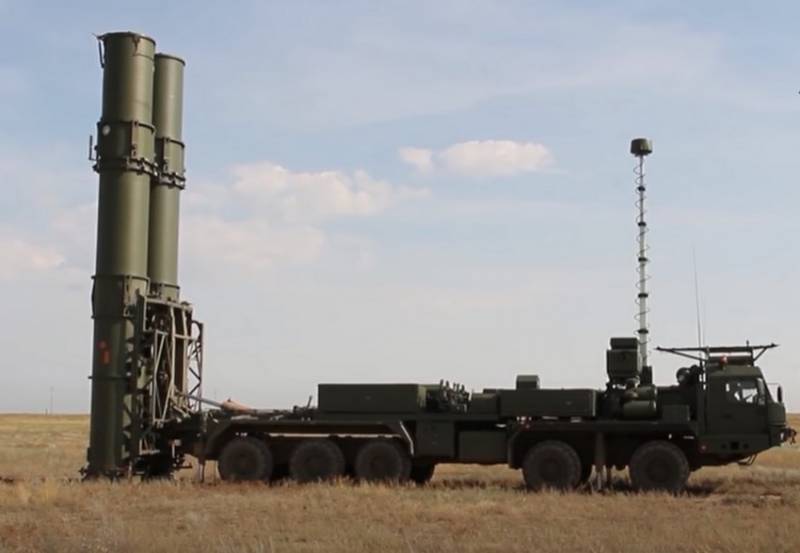 The image is illustrative
Russia did not put the latest S-550 anti-aircraft missile system on alert, according to the American publication The Drive. As the author of the article writes, the Russian state media are confused about the deployment of a new anti-aircraft complex.
The message about the setting of the S-550 air defense system on combat duty appeared in the Russian news agency TASS, the author writes. At the same time, the newspaper referred to the message of an unnamed source close to the Russian Ministry of Defense. According to him, the first brigade of the S-550 air defense system took up combat duty.
However, another Russian agency, RIA
News
"denied the message about the deployment of the S-550 air defense system, stating that even one prototype of the new anti-aircraft system has not yet been built in Russia, not to mention putting the complex on alert. the new complex is being carried out quite actively, but it is too early to talk about its creation even of a prototype.
According to the author of the American edition of The Drive, most likely the TASS source was not talking about the S-550 air defense system, but about the newest S-500 Prometheus, recently adopted by the Russian army. At the same time, he refers to the statement of Deputy Prime Minister Yuri Borisov, who announced in September 2021 about the end of the tests of the S-500 air defense system and the beginning of the supply of the complex to the troops.
For the first time, the new anti-aircraft complex became known in early November 2021 after a conference call at the Ministry of Defense, which was attended by Russian President Vladimir Putin. At the moment, little is known about the complex itself, it is not a repetition of the Soviet missile defense system, but when creating the S-550, a number of projects that were not implemented at one time were taken into account, which were modernized taking into account the requirements and challenges of our time.