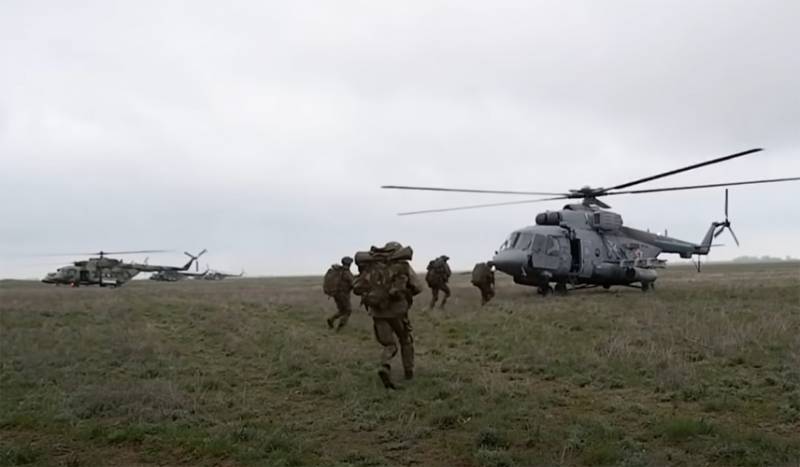 A material has been published in the French press, which examines the possible final reaction of the United States and NATO to the demands put forward by Russia and voiced by Deputy Foreign Minister Sergei Ryabkov. Atlantico writes that Russia has long been making statements about the unacceptability of NATO's eastward expansion, but the United States and the alliance ignored these concerns of Moscow. The French edition notes that as a result, Russia itself went to the formulation of specific requirements and proposals on security issues, including those points that were voiced in 2008 by the then President of the Russian Federation Dmitry Medvedev.
The French media indicates that the United States in this case found itself in a difficult situation. On the one hand, it is in the interests of Washington itself to limit the expansion of NATO, but on the other hand, there are promises made to partners. But the fact is that promises were made to the Soviet Union at one time, but they were repeatedly violated, now preferring to declare that Gorbachev was not given any promises of non-expansion of the North Atlantic Alliance. Therefore, they can also break the promises made to those who were promised to join the alliance. Only this will damage NATO's reputation.
A French expert from the Institute of International Relations at Atlantico notes that there is no military threat from Russia to Western Europe.
In the material:
Russia will not attack NATO countries. But it is quite possible to resort to hybrid, informational methods.
At the same time, the publication writes that Russia "could choose the ultimatum form itself, so that later it would legalize its invasion of Ukraine." The newspaper says that the new paradigm, when faced with Russian interests from Eastern Europe to the Middle East and Central Africa, takes some getting used to.
The expert points out that, by and large, neither Europe nor the United States today have effective levers to contain Russia. Local sanctions do not help, and serious restrictive measures, such as disconnecting the Russian Federation from the SWIFT system, can cause enormous damage to the collective West itself, even given the fact that Russia has managed to build its own payment systems and options for carrying out international transactions.