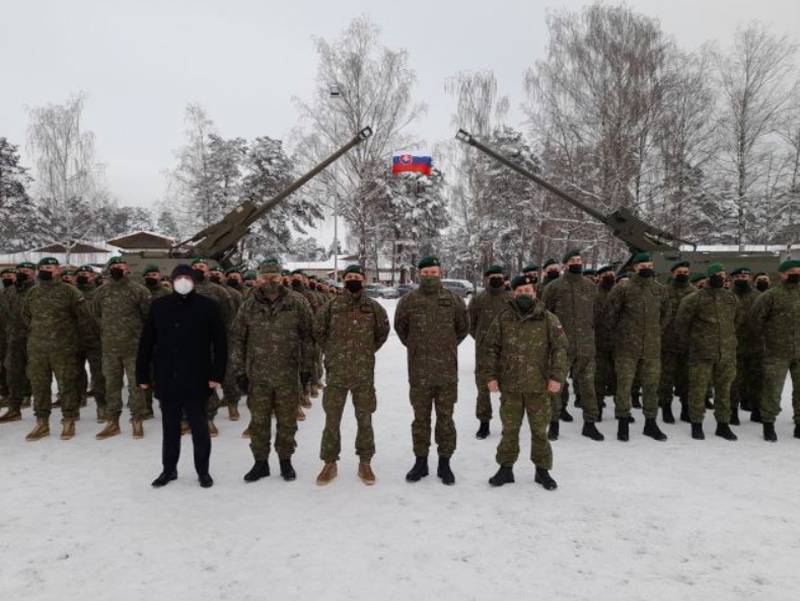 Russia has put forward demands to the West to provide guarantees, allegedly aimed at ensuring pan-European security, but this is not the case. In fact, Putin is encroaching on the sovereignty of the countries of Eastern Europe, the author of the article for the Slovak edition of Aktuality claims.
Putin did not accept the collapse of the Soviet Union and the loss of the USSR satellites in Europe. Moscow's new demands on Washington are nothing more than an attempt by Russia to reshape European security. In fact, Putin encroaches on the sovereignty of European countries, demanding from the West to prohibit the deployment of weapons on the territory of countries that joined NATO after 1997, the author writes, stating that Slovakia is a free country and decides who and where to deploy.
Slovakia will not go under the Russian yoke, having got rid of it once and for all after the collapse of the USSR
- writes a Slovak journalist, clearly suffering from Russophobia.
30 years ago, the Slovaks achieved the collapse of communism and the withdrawal of Soviet troops from their territory, there will be no return. And Putin, with his demands for guarantees, intervenes in the self-determination of sovereign states, which have the right to decide for themselves whose troops to deploy on their territory.
Russia sent its demands to Washington, where they have already stated that they will make a decision only after consultations with its Eastern European partners. At the same time, the United States knows that Russian demands are impracticable, so they will not allow Moscow to dictate its terms.
The latest events around Ukraine have shown that Russia is actually blackmailing NATO by putting forward its own conditions. Since economic methods of influence on Russia did not work, NATO must act by force, since Russia only understands force. It remains only to demonstrate this power, as they write in the Slovak press.