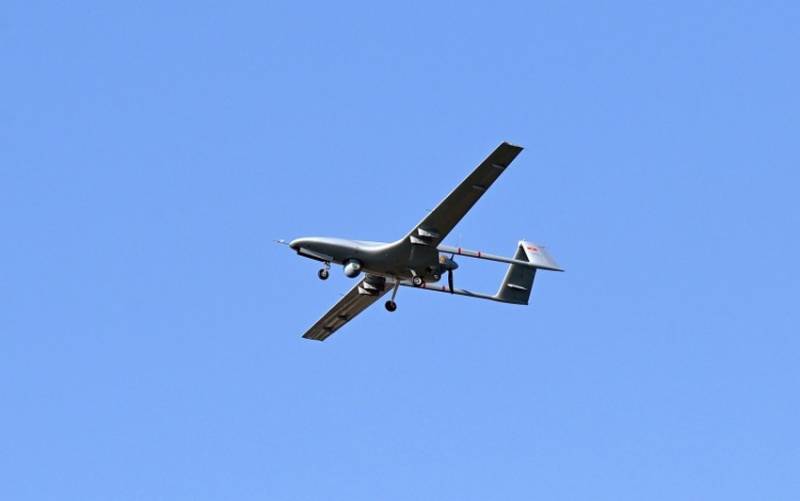 Kyrgyzstan became the first CSTO country to purchase the BayraktarTB2 Turkish attack drones, the equipment has already arrived in the republic. This was reported on the official website of the President of Kyrgyzstan.
When exactly the Turkish drones were delivered is not reported, the website says that on December 18, President of the Republic Sadyr Japarov examined the unmanned aerial vehicles purchased from Turkey. Zhaparov was not only shown the drones themselves and control points, but also demonstrated their work. According to previously published information, Kyrgyzstan received one command post and three drones, and Kyrgyz servicemen were trained in Turkey.
It is noted that the attack drones entered service with the border service of the State Committee for National Security, and not the Ministry of Defense, as previously assumed. Thus, Turkish drones will provide protection of the state border of Kyrgyzstan.
The fact that Kyrgyzstan intends to purchase the Turkish BayraktarTB2 attack drones was reported back in October this year. In addition to the Turkish ones, the republic also purchased Russian Orlan-10 reconnaissance UAVs.
Bayraktar TB2 - shock medium-range UAV, designed and manufactured by the Turkish company Baykar. Flight altitude - over 7300 m, time spent in the air - up to 24 hours. The distance from the control point is no more than 150 km, it can work in two modes (remote control or automatic mode, including independent takeoff and landing). The maximum speed of the drone is 250 km / h, cruising speed - 130 km / h.