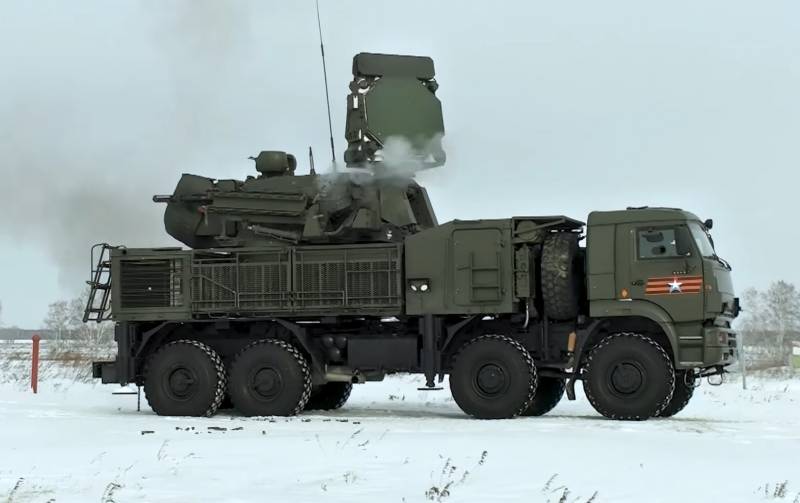 Turkey's Bayraktar drones, which Ukraine is so proud of, are an easy target for Russian anti-aircraft systems. This was reported by the Russian Ministry of Defense.
The question about Turkish drones was asked to the deputy chief of the anti-aircraft missile forces of the Russian Aerospace Forces, Yuri Muravkin. Commenting on rumors about the "invulnerability" of the UAV Bayraktar
program
Vesti Nedeli with Dmitry Kiselyov, he called them a very easy target for Russian anti-aircraft systems such as Pantsir. According to Muravkin, the Turkish drone has high-speed and mass-dimensional characteristics that make it an affordable target.
This is a very light target, very tasty for "Armor"
- he said, adding that even a calculation prepared for "satisfactory" can bring down Bayraktar.
The colonel also answered the question about the defeat of the Russian "Pantsir" air defense missile systems by Turkish drones. According to him, there really were such cases, but not in the number, as stated by the Turkish press. Mostly complexes that were not in combat mode or without a crew were hit. Such air defense missile systems, which are in service with the armies of Syria and Libya, Muravkin called "range targets" for Turkish drones.
(...) If there is no calculation in "Pantsir", if the calculation is on the street, if "Pantsir" is not in combat mode, then this is just a polygon target for training Bayraktar calculations
- added the colonel.
Recall that a new Pantsir-SM anti-aircraft missile-gun system has been developed for the Russian army, in which all the shortcomings inherent in the base model have been corrected. Unlike the Pantsir-S air defense missile system already in service, the new complex was armed with a missile with an increased speed (up to Mach 5 against 1300 m / s of the Pantsir-S missile 57E6E). In addition, Pantsir-SM received a new multifunctional sighting station with an active phased antenna array, allowing it to "see" targets at a distance of up to 75 km. The aiming range of the new complex has been increased to 40 km. The complex is capable of recognizing and striking all types of unmanned aerial vehicles.