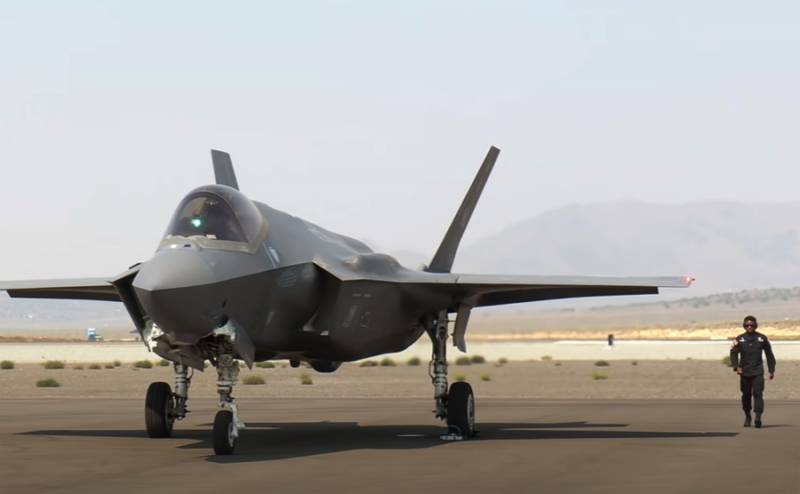 In Greece, they are discussing the possible acquisition of a new generation of American fighters, the F-35. It is noted that Athens is expressing interest in acquiring such combat aircraft, pointing out that the United States managed to sell 720 F-35s to Europe, and "even to those countries that are not NATO members." In particular, it points to contracts for the sale of 5th generation fighters with Switzerland and Finland.
At the same time, the Greek press notes that even if the United States now offers Greece to purchase a batch of F-35 fighters, the country's authorities will not be able to pay for such a purchase. Today, the United States sells its fifth generation aircraft to Europe for an average of about $ 105 million per unit, and this amount does not include the so-called "post-warranty service", the main part of which is the need to systematically update the fighter's onboard software.
In Greece, they say that they would buy F-35 fighters from the United States for no more than $ 80 million per unit, but so far the price is not satisfactory. In this regard, as noted, Athens is counting on the fact that after the sale of seven hundred aircraft to European partners, the total sales price will still fall to "acceptable values ​​for the Greek military budget."
It should be emphasized that Greece at one time was enthusiastic about the information that the United States imposed sanctions against Turkey, denying Ankara the supply of already contracted and paid fighters. Washington imposed these sanctions in connection with the acquisition of the S-400 anti-aircraft missile systems by the Turkish side from Russia. The Turks, commenting on Washington's actions, suggested that sanctions be imposed on Greece as well, since there are other Russian-made air defense systems in this country - the S-300, which were originally supposed to be introduced into the air defense system of Cyprus.