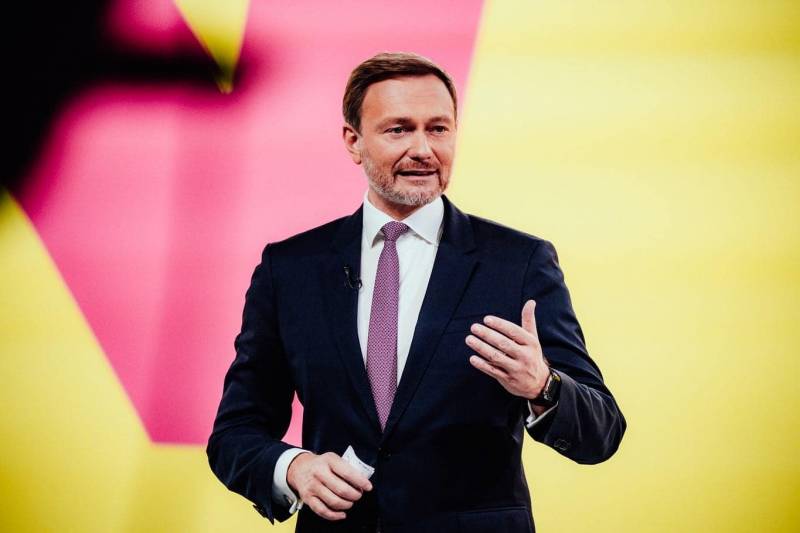 German Finance Minister and leader of the German "Free Democrats" Christian Lindner argues that the delay in commissioning the Nord Stream 2 gas pipeline is not due to political reasons. According to him, the delay is due solely to legal procedures.
The head of the German Ministry of Finance told about this in an interview with the German newspaper WAZ.
He explained that now the Federal Network Agency is considering the legal aspects of the issue. At the same time, the outcome of the inspection of the Nord Stream 2 gas pipeline for compliance with EU legislation and German legal norms is not a foregone conclusion.
In parallel with this, technicians are checking how efficient the new gas pipeline is. And while there are no results of this check, it is impossible to predict what they will show, as the German minister said.
Lindner is confident that the issuance of permission to launch Nord Stream 2 is not used by Germany and the European Union as a lever of pressure on the policy of the Russian Federation.
The inconsistency of the trans-Baltic pipeline with European legal norms was discussed this week by the new German foreign minister, Annalena Berbock. In her opinion, such a discrepancy could lead to a refusal to launch Nord Stream-2. According to her, in order to successfully certify the operator of the Nord Stream 2 gas pipeline, he must create a subsidiary in Germany, in charge of the German part of the facility. In the meantime, the certification of the gas pipeline is being slowed down, gas prices in Europe are again surpassing the $ 1700 per thousand cubic meter mark.