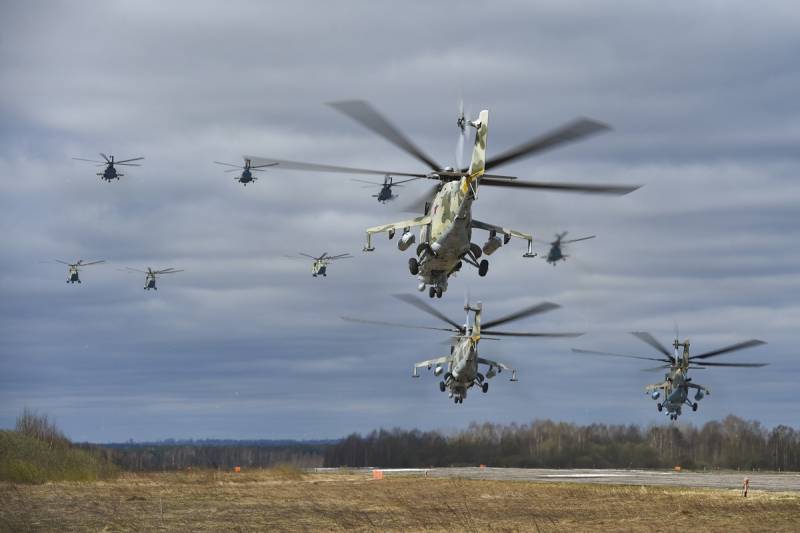 It is worth noting that more and more often in the foreign press, including with reference to well-known experts and politicians, materials began to appear that talk about the optional nature of Ukraine's accession to NATO. In Ukraine itself, such statements are treated more and more painfully, indicating that "the country continues to move in the chosen European and Euro-Atlantic direction." In the West, they make it clear that Ukraine, of course, can move, but only in NATO itself not everyone is waiting for it, or they are not waiting at all.
The major Western edition of Forbes published an article by Michael Krepon, where he says that "Ukraine does not need to join NATO." According to him, if Ukraine wants to guarantee its security in this way, then it is worth bringing to Kiev the idea that "there may be other options for security."
A Western observer writes that there are several reasons for the current crisis in Ukraine. One of these reasons is "the convictions of Vladimir Putin." But the second is the decision of US President George W. Bush to expand NATO far beyond the territories that the alliance occupied at the time of the collapse of the Soviet Union. The foreign author calls this expansion "going beyond the red borders, which Putin denotes today, taking into account Georgia and Ukraine".
Forbes writes that at one time the American Ambassador to Moscow William Burns (and today he is the Director of the CIA) sent a personal telegram to the US State Department, indicating that the inclusion of Georgia and Ukraine in the list of countries for possible admission to the North Atlantic the alliance can lead to extremely negative consequences, primarily for the alliance itself. The author notes that today those warnings of Burns are really relevant, calling the decision of Bush Jr. regarding Ukraine and Georgia "an expensive mistake."
The author further writes that Vladimir Putin "demonstrates to NATO that his" red lines "are not empty words." According to Michael Krepon, "the Russian president has gathered on the western borders about the same number of troops that George W. Bush gathered in 2003 to invade Iraq":
Then there were about 170 thousand military personnel.
At the same time, the Western author is trying to explain to Ukraine that it is not at all necessary for it to join NATO for its own security. He is trying to promote the idea that in the end such accession can only worsen the situation, both for Ukraine and for the North Atlantic Alliance. According to Krepon, "Ukraine has been and remains a friendly state for NATO," but the alliance itself, having grown in number to 30 member states, "has lost its unity, originality and coordination of actions."