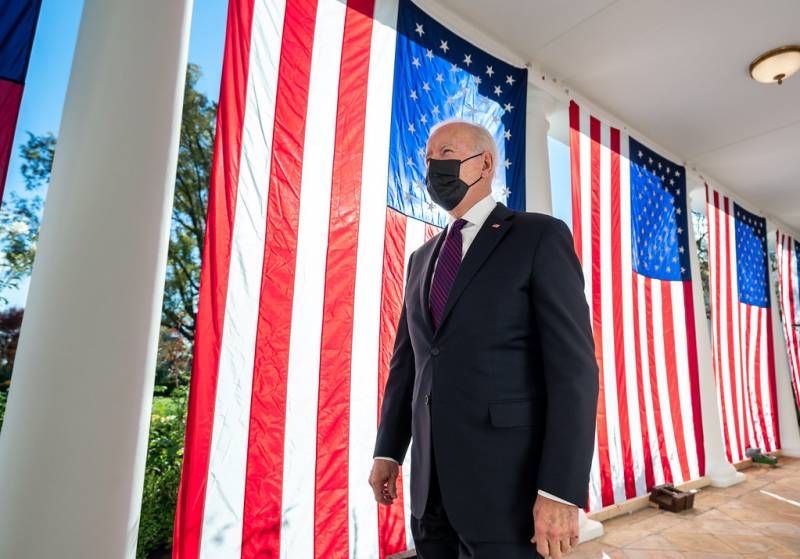 Kiev was perplexed by the information from the United States about the new decision of the Joe Biden administration in terms of supplying military aid to Ukraine. Speech, as reported by the American press, is that the administration of the American president decided to suspend military-technical supplies to Ukraine.
Earlier it was reported that the United States had prepared another package of assistance to Ukraine in the form of military and dual-use weapons and equipment. The total amount of the package is $ 200 million.
As noted, everything was already ready to be sent for the needs of the Armed Forces of Ukraine, however, after negotiations with the Russian President, the Biden administration decided to postpone the delivery at least. Moreover, it is added that deliveries have been postponed for an "indefinite period."
In the United States, the solution is explained in different ways. And there are no official comments yet. For example, it is said that the suspension of the transfer of equipment and weapons to Ukraine in the amount of $ 200 million is due to the fact that "Putin heard Biden's warnings and so far refused to invade Ukraine." Other sources state that the US administration has postponed the sending of military-technical aid to Ukraine in the amount of $ 200 million, as it is "preparing a larger package."
In Ukraine, they are perplexed by Washington's decision. In particular, it is stated that the aid was postponed at "a very difficult moment for Ukraine." In this regard, the words that Kiev "in confrontation with Moscow should rely only on themselves in the future" were again sounded.
Earlier, Ukraine received from the United States a batch of Javelin ATGM systems, as well as two more decommissioned patrol boats.