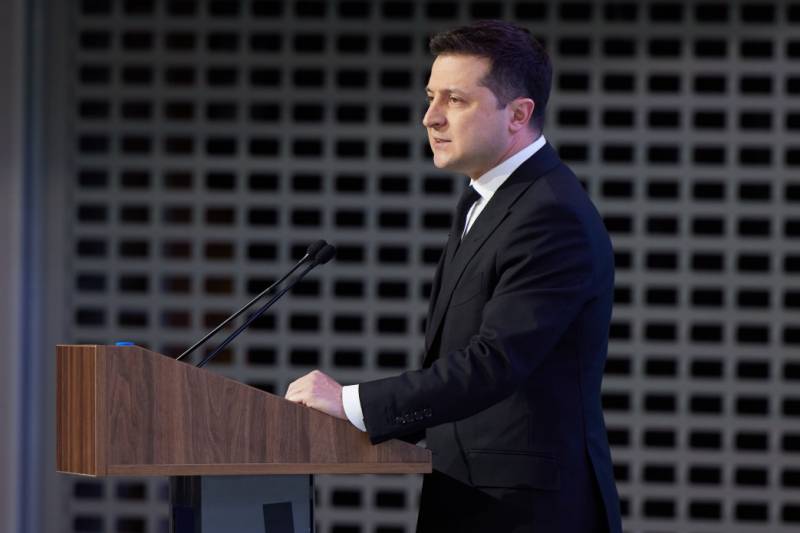 The President of Ukraine gave an interview to one of the Ukrainian TV channels. In his interview, Volodymyr Zelenskyy made statements that managed to provoke criticism among Ukrainian radicals.
According to Zelensky, he admits the possibility of a referendum on the Donbass issue. Moreover, the Ukrainian president added a vague phrase, stating that now the main issue is not the status of Donbass and Crimea, but "maybe, in general, the end of the war."
Ukrainian experts concluded from these words of the president that the status issue may not be brought up for an all-Ukrainian vote. Instead, if a plebiscite takes place at all in the ballots, one should expect "vague wording" related to the cessation of hostilities. For obvious reasons, most Ukrainians are in favor of this kind of termination, however, there is an opinion that this is unlikely to somehow prevent the same radicals from unwinding the military flywheel again, after which the Ukrainian troops will also join the process, in whose command Zelensky is not taken seriously ...
In an interview, the Ukrainian president also once again announced his readiness for direct negotiations with Vladimir Putin. Let us remind you that earlier in Kiev, the thesis was promoted that there can be no negotiations on Ukraine without the participation of Ukraine itself. However, just such negotiations took place the other day. They were held by the presidents of Russia and the United States. After that, Zelensky again had a "desire" to add significance to himself and declare his readiness to speak with the Russian leader.
Meanwhile, Ukrainian radicals said that "no referendum on Donbass is possible, because that in itself will support separatism." At the same time, Ukrainians with more pragmatic views, reacting to the words of the president of the country, support his very idea, but note that for Zelensky today it is unlikely to become feasible.