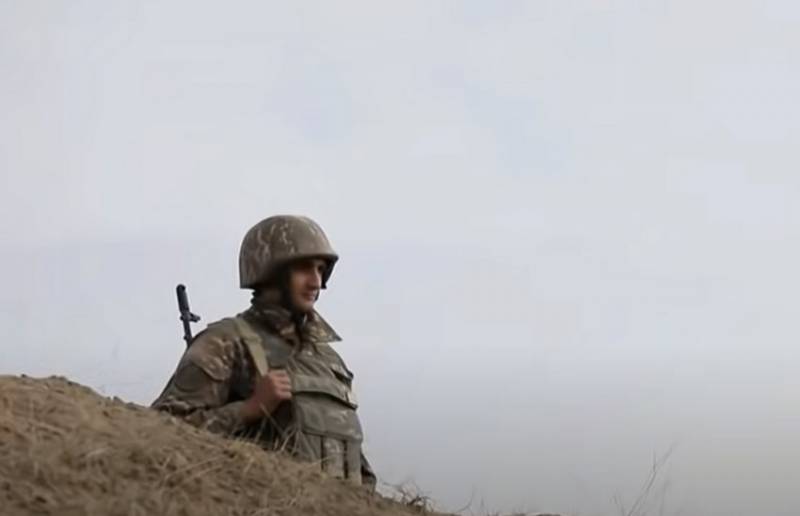 While Russia is awaiting a decision by Armenia and Azerbaijan to start demarcating the border, Yerevan and Baku have accused each other of the attack. The incident took place on the eastern border of Armenia.
The Armenian Defense Ministry accused the Azerbaijani military of conducting an offensive operation on the border of the Gegharkunik region in the east of the country. It is reported that during the hostilities, one soldier of the Armenian army was killed, and several more were wounded. At 13:30 Moscow time. time. the firefight has stopped, the situation is under the control of the armed forces of Armenia. It is noted that the situation has remained tense over the past two days.
In turn, in Baku, on the contrary, they blamed the Armenian military for the incident. According to Azerbaijan, the servicemen of the Armenian army fired at Azerbaijani positions on the territory of the Kelbajar region. They were suppressed by return fire, the situation is under the full control of the Azerbaijani army. Nothing is reported about today's losses, but it is emphasized that on Thursday, during the provocation of the Armenian side, one soldier was killed.
It should be reminded that in the middle of November, in the border regions of the Syunik region of Armenia, there were intense battles between the Armenian and Azerbaijani armies, Russia had to intervene in the situation. After Putin's meeting with Aliyev and Pashinyan, the parties agreed to demarcate and delimit the border between the states. Russia suggested using Soviet maps showing the borders of the republics.
On December 9, the Russian Foreign Ministry announced that Moscow expects from Yerevan and Baku the earliest possible creation of a commission on border demarcation, but instead the sides resumed hostilities.