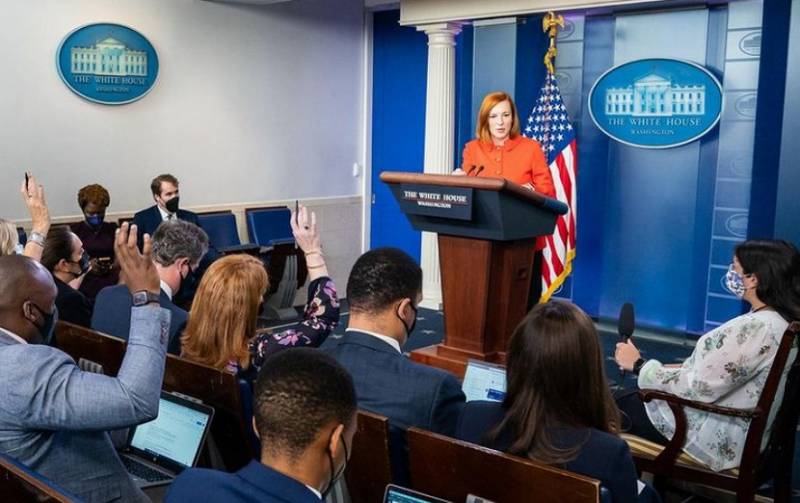 An emergency evacuation of American citizens from the territory of Ukraine is not planned, there were no official reports on this matter. This was stated by White House spokesman Jen Psaki.
The Biden administration denied reports of a number of American media outlets about the emergency evacuation of its citizens from the territory of Ukraine allegedly prepared by the US authorities in connection with Russia's plans to "launch an invasion." White House spokeswoman Jen Psaki, speaking at a press briefing for reporters, said that all reports were untrue, and no evacuation was planned.
She confirmed that such plans actually exist, each department has them, but no one intends to put them into effect. According to her, in the event of a deterioration in security, the US State Department will issue a warning to American citizens, in which it will describe all actions.
Earlier, CNN TV channel reported on preparations for an emergency evacuation of US citizens from Ukraine, allegedly because of the "Russian threat." At the same time, the channel referred to sources in the Pentagon.
Note that recently the US State Department issued a warning to its citizens in Ukraine, recommending them not to visit some areas because of the "high military activity" of the Russian army near the borders of Ukraine. It was at the end of November, at the same time the highest level of danger was declared - "fourth". The embassy banned the Americans from traveling to the "Ukrainian" regions - Donetsk and Lugansk, Crimea and the border with Russia.
Thus, it is not recommended to visit Crimea because of "abuses" by the "Russian occupation authorities", American citizens may be detained and arrested under a far-fetched pretext. The eastern part of Ukraine, or rather Donetsk and Luhansk, cannot be visited because of the hostilities taking place there, the territory near the Russian border - because of the high probability of the start of the Russian army's offensive. It is also recommended to move around the territory of Ukraine with caution due to the high incidence of COVID-19.