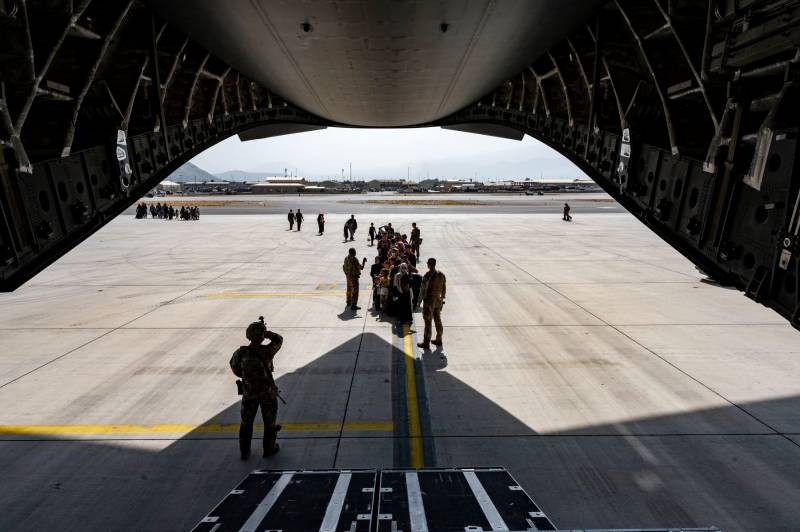 The number of interviews and statements by Donald Trump in recent weeks has grown significantly compared to the initial period after the end of the presidency of the United States. One of the topics raised by Trump is related to the withdrawal of American troops from Afghanistan. According to the 45th President of the United States, the withdrawal of troops was carried out "ineptly" - at first the troops were withdrawn, then they were partially returned to organize the safe withdrawal of civilian personnel of diplomatic missions.
In an interview with Fox News, the previous President of the United States stated that he did not intend to completely withdraw the American military contingent from Afghanistan. According to him, his plans included the preservation of the US military presence at the Bagram base. Trump explained why it was there that he was going to leave several hundred American troops.
The 45th President of the United States said that American troops were planned to leave at Bagram "because of the growing Chinese threat." According to Donald Trump, Bagram Air Base is only an hour's flight from China's nuclear threat sites. " The 45th American President said that China is now in charge of the Bagram military base in Afghanistan.
Trump:
The Chinese want to get their hands on Bagram, use it to their advantage.
According to Donald Trump, he would have handled the withdrawal of the American contingent from Afghanistan better than Biden.
Trump:
I was going to give the order to bomb all the other air bases, except for Bagram.
In Trump's interview, it was not only Biden who got it, but also the head of the US Joint Chiefs of Staff, General Millie. Trump, who lost the elections in 2020, said in an interview with the American channel today, Milli argued that it would be cheaper to abandon weapons in Afghanistan than to take them out.
From an interview with Trump:
Now I say that Millie is loved after that in China and Russia. They see in him a man who first leads the military, then thinks about the evacuation of civilians, as well as military equipment. Because of this, there are losses that could have been avoided.
Also in an interview, Trump called Afghan President Ghani a crook who was going to smuggle so much cash out of Afghanistan that it could barely fit on an airplane.