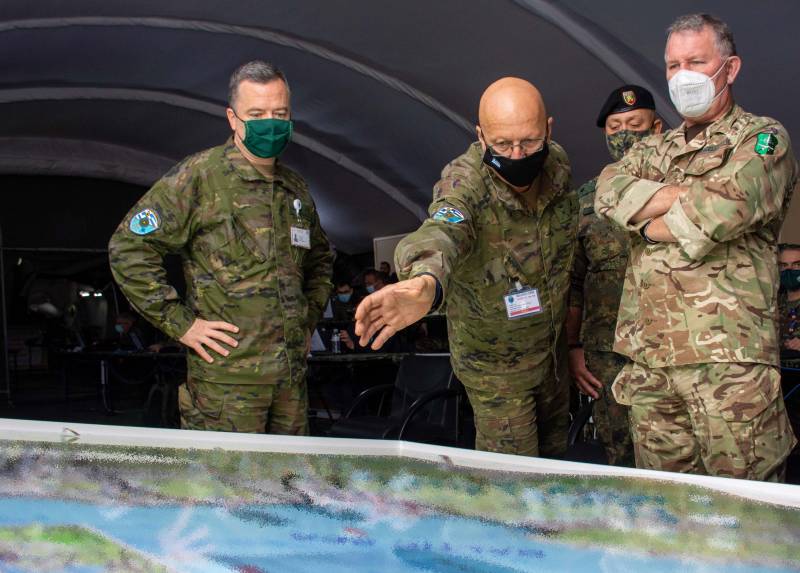 In the event of a Russian invasion of Ukraine, NATO could use against the Russians the "most effective" military instrument of the alliance - the rapid reaction forces created specifically for such situations. This opinion was expressed by American expert Professor John R. Denis in his article for DefenseNews.
According to the author, Europe should respond to Russia's "aggression" with the help of the NATO Response Force - NRC, created specifically to respond to such crises. However, the American expert has doubts that the EU will be able to "adequately" respond to Russia's actions, i.e. use military force.
The rapid reaction forces are much smaller compared to the "tens of thousands" of Russian troops concentrated on NATO's eastern flank, the author writes, but sending them to countries bordering Russia could "calm down" populations fearing a Russian invasion. On the other hand, the application of the NRC requires a consensus among NATO member states, since the forces are multinational. The expert draws attention to the fact that lately it has become more and more difficult to make decisions in NATO, since different countries have different attitudes towards the events taking place.
Despite this, the author calls on Brussels to use the Rapid Reaction Force as a military response to Russia's "aggressive" behavior in Eastern Europe.
Meanwhile, NATO has already stated that Ukraine is not a member of the alliance and that Article 5 of the NATO Charter does not apply to it, so neither rapid reaction forces nor any others will fight for Ukraine. Brussels hopes that the crisis will be resolved peacefully. Otherwise, NATO will express concern and threaten Russia with "taking action."