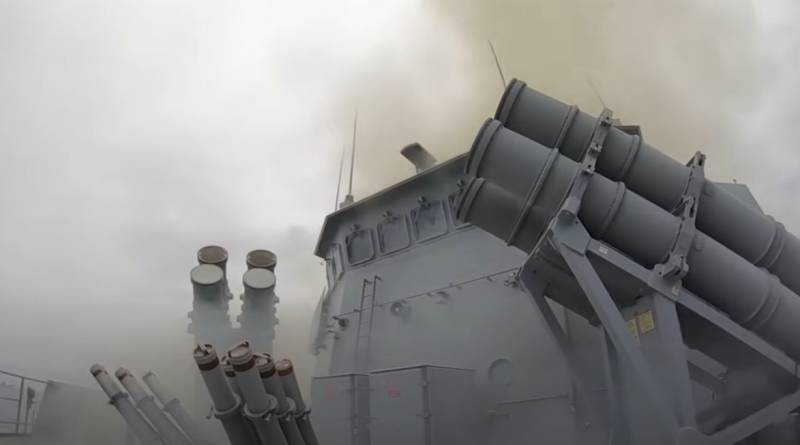 An agreement was previously concluded between London and Kiev, providing for strengthening the combat potential of the Ukrainian
fleet
... It was believed that it concerns primarily the supply of British-type missile boats, but now new details of the agreements have begun to be clarified.
As reported in the western edition of Navy Recognition, in particular, we are talking about the completion of the project 58250 corvette "Vladimir the Great" by joint forces. This class was developed in 2008, the construction started in 2011 with the planned launch in 2012. It was expected that a total of 10 ships of this project would leave the stocks. In 2018, the commander of the Ukrainian Navy said that there were no funds to continue building the ship. Now there are new details of the possible implementation of the project - with possible British participation.
According to the new plans, the Vladimir Veliky corvette will be armed with one 76/62 OTO Melara cannon, one Oerlikon Millennium dual 35-mm melee system, two launchers equipped with four Neptune anti-ship missiles (Ukrainian subsonic anti-ship missiles) each, sixteen launchers for the Dnepr anti-aircraft missile and two MU90 torpedoes.
Apparently, we are talking about preliminary agreements, within the framework of which assistance from Britain in completing the ship is declared as possible. The use of the term "completion" is also conditional - in fact, now the "corvette" consists of disparate metal structures located in the factory workshops. When the ship will be assembled, it is still a question, not to mention when weapons will be placed on it, including from British "partners".