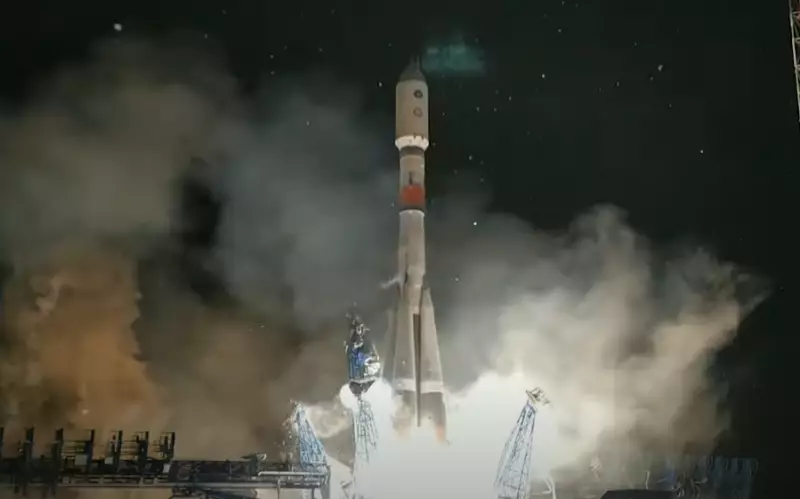 Another space satellite of the Russian ICBM launch detection system has been launched into orbit. The launch of the device took place from the Plesetsk cosmodrome, the press service of the Ministry of Defense reports.
The launch of the Soyuz-2.1B carrier rocket with the Fregat upper stage took place on November 25 at 04:09 Moscow time. The rocket was launched from the 4th launcher of the 43rd site of the Plesetsk cosmodrome in the normal mode. At 04:18, the head of the rocket with the upper stage and the satellite routinely separated from the third stage and began to enter the calculated orbit.
At 08:50 the Ministry of Defense announced the launch of a military satellite into the calculated orbit. At the same time, the military did not disclose the name and meaning of the apparatus sent into space. However, it was previously reported that the Aerospace Forces are planning to send the Tundra spacecraft into orbit for the Kupol Unified Space System.
The Tundra spacecraft are capable of tracking rocket launches using the latest infrared observation devices installed on satellites. They can accurately determine the moment of launching a rocket against the background of the earth's surface. These instruments also track the trajectory of the flight and automatically calculate the estimated drop location of the missile warheads.
The satellites are part of the Kupol space system, which was created in the interests of the Ministry of Defense to control the launch of ballistic missiles from the territory of the United States and its allies. The Kupol also replaced the Soviet Oko space system, which was capable of detecting the launch of an ICBM, but could not determine the parameters of its ballistic trajectory. The new system has no such disadvantages.
In 2020, the Kupol system reached the minimum staffing level, and now the group is being built up. In the future, 10 spacecraft should enter the CEN "Kupol".