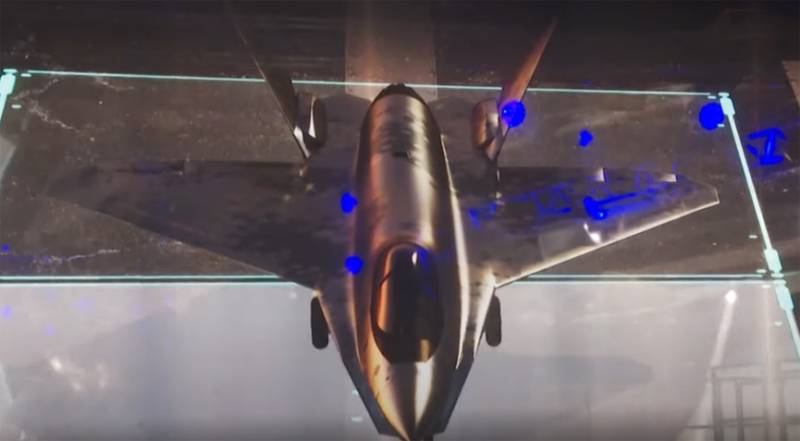 Foreign experts are summing up the results of the recent international air show in the UAE. For Russia, it was notable for the fact that it hosted the first foreign presentation of the program to create a fifth-generation single-engine fighter, The Checkmate. For the presentation at the airfield, where the main part of the Dubai Airshow 2021 took place, a special pavilion was deployed, where a model of a promising Russian combat aircraft was exhibited.
Experts in the foreign media note that the Russian presentation certainly aroused interest, and mainly from the representatives of the Gulf countries, including the UAE. However, as noted, while the visit to the pavilion with the layout of The Checkmate has not gone further. After the completion of the Dubai air show, contracts for participation in The Checkmate program were not signed by the same Arab Emirates.
The US press writes that the UAE authorities "continue to rely on the supply of F-35s." Let's remind that earlier with such supplies there were problems because of the Israeli position. Israel is opposed to the fact that any country in the region, except itself, in the Air Force had fifth-generation fighters of American production. In connection with the position of Israel, the execution of the transaction for the sale of 50 F-35 aircraft to the Emirates was suspended. At the same time, statements appeared that the UAE was considering the possibility of acquiring fighters from Russia. As an option - Su-75 The Checkmate. But for now it is still in the form of a layout.
The fact that the Su-75 The Checkmate has not yet taken off and has not appeared in service with the Russian Aerospace Forces is considered by Western experts to be the main reason that so far the interest in it in the international arena remains low.
Reporter Jose Estebanos:
Russia even released a perfume to draw attention to its promising fighter jet.
It is noted that queues were lined up for the Checkmate pavilion, but not a single contract for the purchase of a promising fighter by foreign customers was signed.
It is suggested that potential customers are waiting for Russia to lift this aircraft into the sky and when it will enter service with the Russian Aerospace Forces. After that, it is possible to sign contracts with foreign stakeholders.