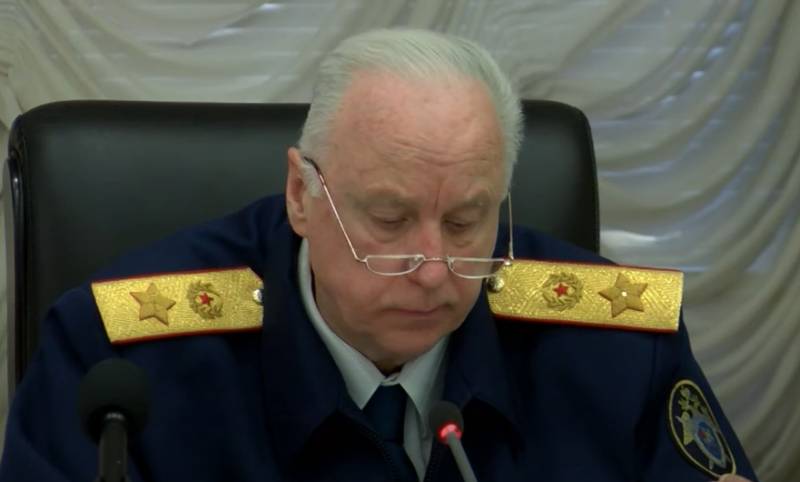 The head of the Investigative Committee of the Russian Federation, Alexander Bastrykin, made an unexpected statement for a high-level official. Despite the fact that the department he heads has nothing to do with the country's education system, Alexander Bastrykin spoke about the realities of the modern educational system.
Speaking at a conference on the role of law in ensuring human well-being, the chairman of the RF IC criticized the education system and called for the return of its Soviet version. According to Bastrykin, the Soviet education system was the best in the world.
Bastrykin:
This has always been recognized by everyone.
According to the chairman of the RF IC, it is necessary to send legislative proposals for the revival of the Soviet educational system and for the abolition of the Unified State Exam.
According to Alexander Bastrykin, the Unified State Exam is "a torture for modern youth."
These statements by Bastrykin drew approval from some segments of the population and experts in Russia and criticism from others. In particular, Rosobrnadzor believes that the Unified State Exam has long proven the effectiveness of the selection of young people for study in higher educational institutions. Critics of Bastrykin's initiative say that today it is already pointless to talk about the revival of the Soviet education system, since over the years of reforms it has been completely dismantled. The state itself did everything for the transition to the Western educational option, although many countries of the world, including the countries of Southeast Asia, took the Soviet experience as a basis and successfully implemented it since the early 2000s.
Critics of Bastrykin's idea say that the modern education system "is no worse than the Soviet one, since it allows revealing the numerous talents of students." An example is the result of schoolchildren of the Russian Federation at the Olympiad in astronomy. The Russian team has won a record 10 awards, including 8 gold. One of the Russian schoolchildren, Maxim Permyakov from the Republic of Mordovia, became the absolute winner of the astronomy Olympiad, which this year was held remotely in the capital of Colombia, the city of Bogota.
Supporters of the initiative of Alexander Bastrykin are in favor of schools abandoning "coaching students to take the Unified State Exam" and returning to a productive, non-mechanical, educational system.