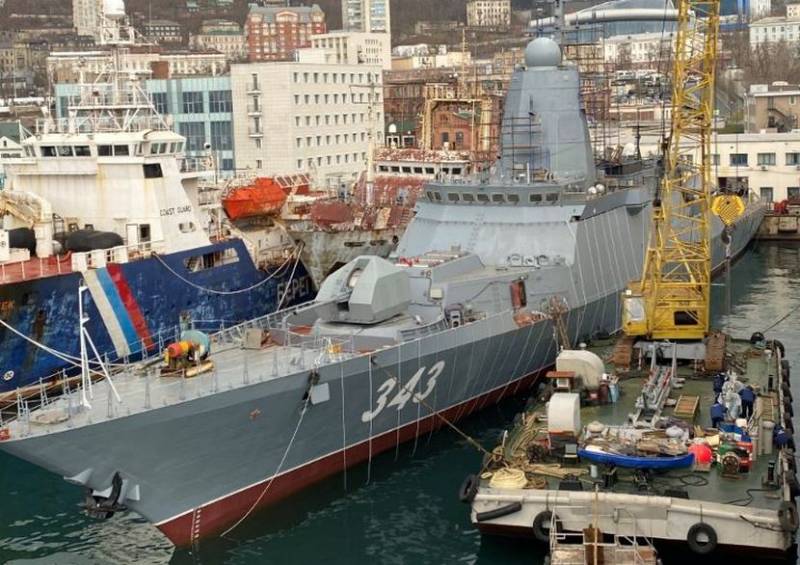 At the acceptance base of the Amur shipyard in Vladivostok, mooring trials of the Rezkiy corvette of project 20380, built for the Pacific Fleet, have begun. The press service of the USC announced the beginning of the tests.
Reportedly, all work on the installation of mechanisms and equipment has been completed on the corvette, all systems have been mounted. The ship is fully ready for testing, a schedule for closing mooring certificates has been drawn up. How long this stage will last is not reported.
Note that in early November, the Ministry of Defense announced the release of the Rezky corvette for factory sea trials, but most likely it was wishful thinking. The thing is that according to the previously announced plans, the ship was supposed to be part of
fleet
before the end of this year, but later the plans were corrected and the transfer was postponed to the next one. The test schedules have shifted accordingly. Instead of ZHI, the corvette passes the mooring lines.
According to Razhden Baratashvili, who is responsible for the delivery of the ship, work on the corvette is proceeding in accordance with the schedule, the ship will be handed over to the customer next year.
Corvette "Razkiy" is the fourth ship of Project 20380 being built at the Amur Shipyard for the Pacific Fleet. Laid down in 2016. Corvettes "Perfect", "Loud" and "Aldar Tsydenzhapov" have already become part of the Pacific Fleet. In total, the Pacific Fleet will receive six corvettes of this project, then the plant will build project 20385 corvettes.
Corvettes of project 20380 are classified as multipurpose surface combat ships of the 2nd rank of the near sea zone. Features of the ships of this project are compactness, stealth, high percentage of systems automation. Designed for the search and destruction of submarines, surface ships and enemy ships, the defense of naval bases.