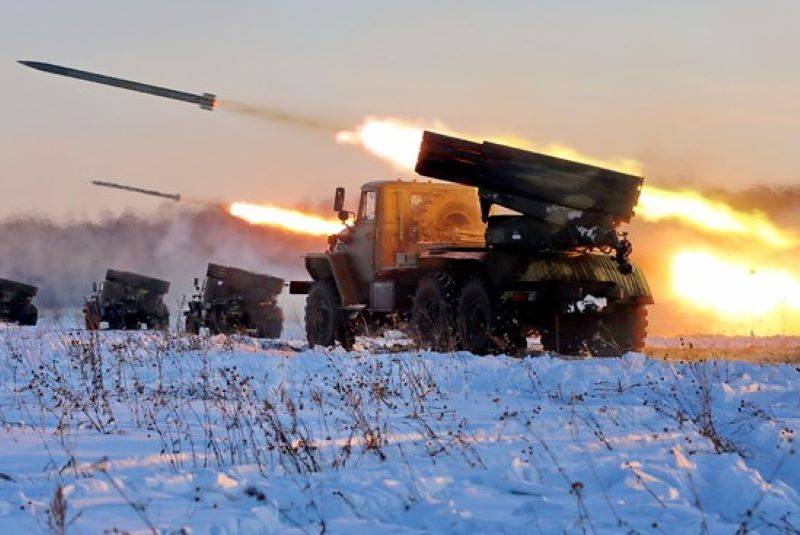 If such a need arises, Russia is ready to develop the "Tornado" MLRS for the Airborne Forces. This task can be performed by the scientific and production association "Splav", which is part of the Technodinamika holding.
This statement was made in
interview
to the TASS news agency the general director of the enterprise Alexander Smirnov.
He stated that the association could begin work on a landing version of the Tornado-G MLRS with a caliber of 122 mm. He hopes that in the new state armaments program there will be an order for the creation of an installation on an appropriate chassis.
We are ready to do this work, it's up to the customer
- said the general director of NPO Splav.
The existing version of the 122-mm MLRS "Tornado-G" was created on the basis of the reactive system "Grad". He can fire in automatic mode, while at the same time in an unprepared position. Thanks to this, the calculation is able, by firing a volley, to quickly change position. It is enough for the operator to transfer the installation to the stowed position directly from the cockpit and leave the place from where the MLRS was firing.
In addition to plans to create a landing Tornado-G, Smirnov highlighted the company's work on the TOS-2 Tosochka heavy flamethrower system, the progress of tests of the Farming remote mining system and much more. This allows us to conclude that much attention is paid to the development of modern types of artillery in Russia.