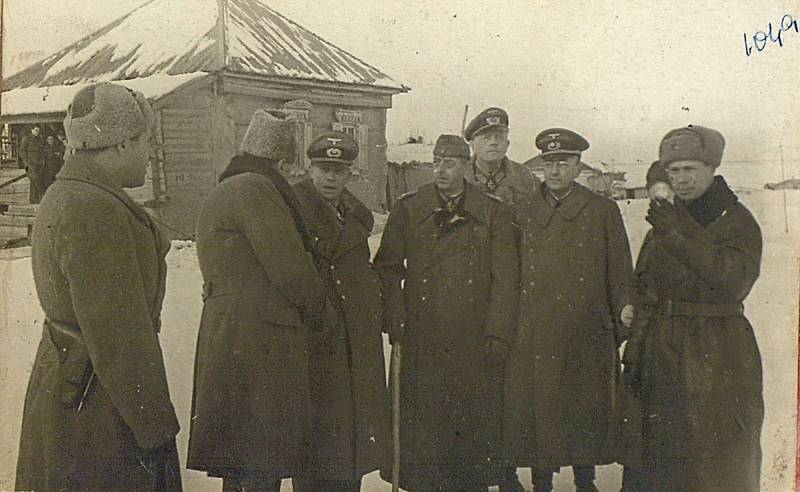 Exactly 79 years ago, on November 19, 1942, Operation Uranus began, within the framework of which the troops of the Southwestern and Don fronts surrounded a grouping of German fascist troops near Stalingrad. On the eve of this date, the Russian Ministry of Defense published declassified documents related to this operation on its website.
New multimedia section titled:
"Stalingrad turning point. The battle that changed the course of the Great War"
appeared on the official website of the Ministry of Defense. In this section, visitors can familiarize themselves with declassified documents from the funds of the Central Archives of the Ministry of Defense, see photographs of those years, read summaries and even the full text of the ultimatum prepared by the command of the Don Front for the command of the German group back in January 1943 and handed to Commander Friedrich Paulus much later. The text is presented in two languages.
The section is devoted to the final episode of the Battle of Stalingrad - the defeat of the Nazi group and the capture of the commander, Field Marshal Paulus
- says the website of the Ministry of Defense.
Note that this project is far from the first, the Ministry of Defense constantly publishes documents from its archives as they are declassified. On the website of the military department, you can familiarize yourself with many previously unknown documents if you visit the relevant sections on various episodes of the Great Patriotic War.
As previously stated in the Ministry of Defense, the publication of archival funds allows you to save
historical
the truth about the events of those years and to resist the falsification of history undertaken by the collective West in an attempt not only to diminish the role of the Soviet army in defeating fascism, but also to attribute to it the role of the aggressor who "occupied" Europe.