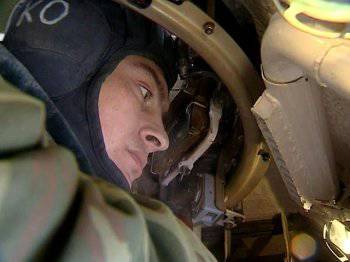 The fall of the ammunition into the territory of the boarding school in Buynaksk was due to the error of the platoon commander. This is the result of the pre-investigation check carried out by the Main Military Investigation Department of the Investigative Committee of Russia.
It has been established that in 5 hours 20 minutes 13 September 2012, the commander of the mortar confused the main direction of fire by transferring the command to the platoon commander. This led to a change in the direction of firing at 800 meters, notes Interfax. The division of the Ministry of Defense carried out the adjustment of the fire, and the school is located on the outskirts of the city.
As a result, three 120-mm mortar mines fell on the territory of the boarding school №3 in Buynaksk, located on Forest Street. One of the fallen shells exploded, the second is not. At that time there were employees of the educational institution and children in the orphanage. By luck, no one was hurt, but the high-voltage cable was damaged and all the windows from the first to the third floor were broken in the building of the boarding school.
The incident occurred in the course of a counterterrorist operation in September in the Buinaksk region, held from 5. Military personnel of the military unit 63354 were involved in the special operation.