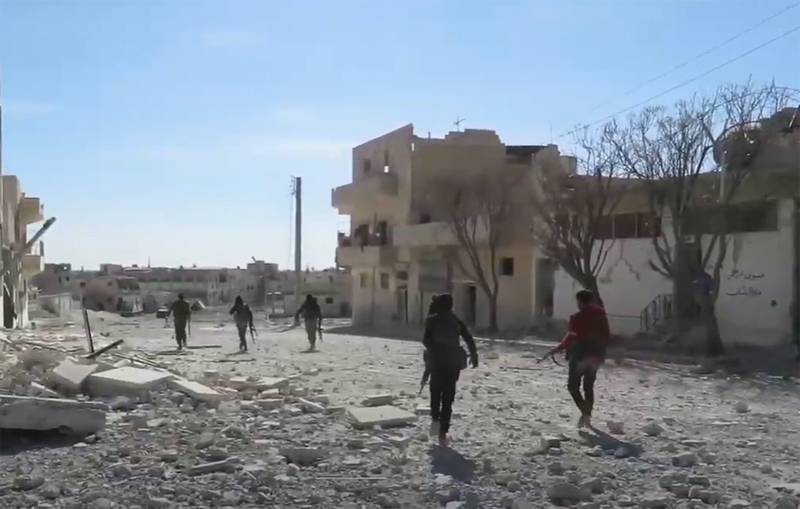 There are reports from Syria that, for the first time in the past few months, representatives of pro-Turkish armed groups have shelled the city of Aleppo. A significant activation of the militants is associated with attempts to move eastward from the zone of control in Idlib province.
The reports say that pro-Turkish militants from the so-called "Syrian Free Army" attacked the western quarters of Aleppo. The shelling was carried out with the use of rocket artillery, including the Grad installation.
According to the latest information, the target was the SAA military academy in Aleppo. The number of victims and injured as a result of the use of MLRS by the militants has not been reported at the moment.
At the same time, the militants attempted to occupy an important road junction in the area of ​​the settlement of Urma ash-Sugra. At the moment, this interchange is under the control of the Syrian army. It connects the city of Aleppo with Idlib, and also allows access to the Turkish border.
Against this background, information appeared that six Turkish Air Force drones circled over the Syrian provinces of Aleppo (Aleppo) and Idlib for several hours. They entered Syrian airspace from Turkey and flew in the area of ​​the city of Sarmada, moving to the east of Syria - in the direction where the militants showed activity.
The Syrian army was forced to respond to militant attacks. So, to the west of Aleppo, the SAA barrel artillery was used, which hit the positions of the militants in the area of ​​the settlements of Kafr-Taal and Kafr-Amma.
We will remind that earlier in the Syrian province of Idlib, several additional units of Turkish troops were transferred.