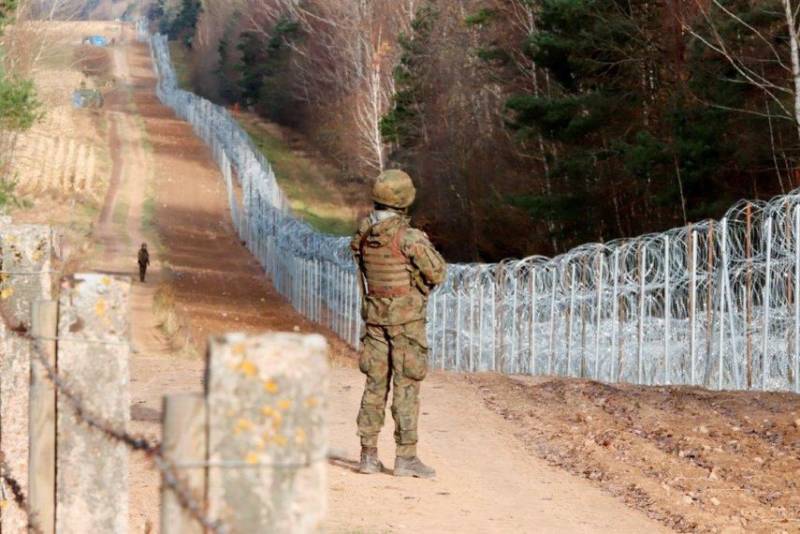 Great Britain will help Poland build protective barriers on the Polish-Belarusian border. This was stated by Polish Defense Minister Mariusz Blaszczak, who made a corresponding entry on his Twitter page.
British engineering units will join the Polish in building barriers on the border with Belarus. Currently, according to the Polish Minister of Defense, a study of the border areas is being carried out in order to determine the most vulnerable to penetration. Work will begin on them.
While Blaschak only announced British help, nothing was reported about the timing of the start of construction. It is also not known whether the design of the barriers already being erected by Poland will be changed. Earlier, the Polish Ministry of Defense announced the decision to build a 2,5-meter high barbed wire fence on the border. It was planned to block about 190 km of the border with Belarus.
The Polish government has promised to allocate funds for the construction of the fence, albeit with a scratch, since they will have to pay out of their own pockets, and not from EU assistance, as Warsaw hoped for. And 414 million dollars are not lying on the road. And that's just for the fence. And if the British offer a different option, the cost of construction may increase even more.
On the other hand, Warsaw clearly intends to use the migration crisis that has happened to the fullest. It is possible that Poland will try to get some preferences from the European Union under the guise of fighting migrants, in particular, the same funds for the construction of barriers.