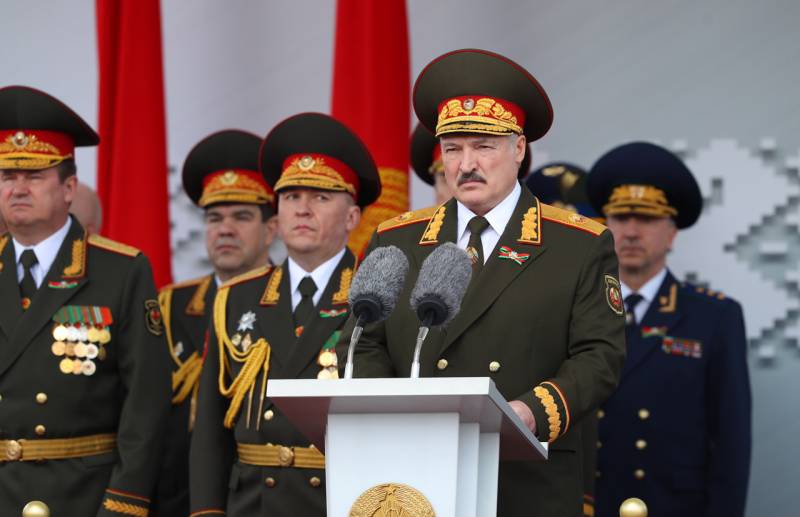 The countries of the European Union are responding to threats from Alexander Lukashenko to cut off the Yamal-Europe gas pipeline in the event of the introduction of another sanctions package against Belarus. Let us remind that on the eve the President of the Republic of Belarus, having called the European politicians threatening Minsk "generally headless", reminded that Belarus can take retaliatory measures against the EU countries. One of such measures is the possible blocking of gas transit through the Belarusian GTS.
Reacting to the words of Alexander Lukashenko, the press secretary of the European Commission Dana Spinant, who was the first to announce possible sanctions against Minsk for the migration crisis on the Polish border, announced literally the following:
We will not let ourselves be intimidated.
Meanwhile, the Polish press quotes the opinion of Tomasz Pavlushko, an expert at the Sobieski (Sobieski) Institute. He says that "Belarus will not gain anything from the shutdown of the gas pipeline with Russian gas." From a publication in Wirtualna Polska:
Belarus will lose even more from this. After all, this will hit the interests of Russia.
Pavlushko notes that in this case, Russia will not receive a significant part of its income.
Pavlushko:
I doubt that the Russian president will dare to take such a step and give Lukashenka the opportunity to shut off the gas pipeline. Moreover, Russia will then have an additional argument to switch to pumping gas through the "Nord Stream-2", and for Belarus this may mean the loss of transit as such.
At the same time, the operator Gascade reported that during Thursday the volume of Russian gas transit to Europe via the Yamal-Europe gas pipeline decreased again, and significantly. The decrease was 33%. Against this background, gas prices in Europe increased by about 2% per day. Now the EU is wondering whether this is somehow connected with the threats from the Belarusian president or not.
Dana Spinant:
Gas is an important energy resource for the EU. It cannot be used in geopolitical squabbles. The cessation of gas transit to Europe through Belarus will become a new type of hybrid attack from Minsk.