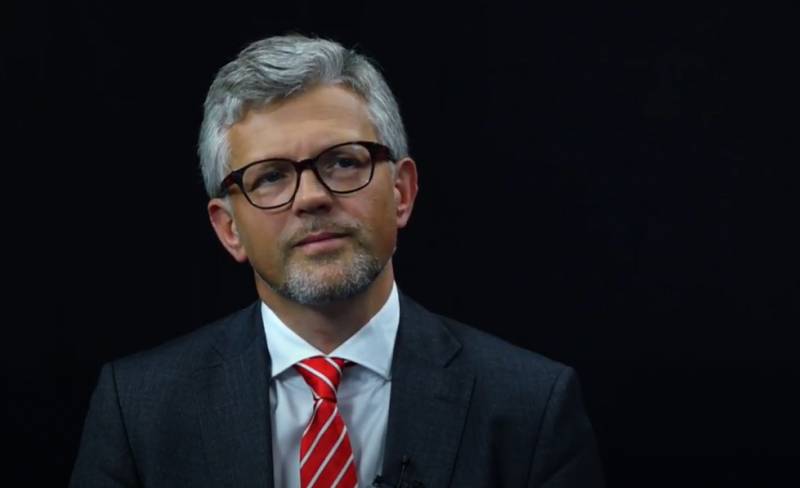 Ukrainian Ambassador to Berlin Andriy Melnyk gave another interview to Western reporters. One of the topics of this interview was related to the Euro-Atlantic plans of the Ukrainian state.
According to Melnik, Ukraine "can become a NATO member within the next 10 years."
The Ukrainian ambassador, calling the timing of the country's possible entry into the alliance:
I believe that Ukraine will be admitted to NATO by 2030. And this will happen on the basis of the planned and decisive introduction of NATO standards by us.
Melnyk said that the Ukrainian army has been going through reforms for a number of years, including carrying out the directives of the North Atlantic military bloc.
Also during the interview, the topic of Ukraine's possible accession to the European Union was touched upon. According to the Ukrainian ambassador to Germany, such an entry may take place within the next 15 years.
After such a statement, in the comments to the interview with Melnik, German readers noted that "such words must have caused a grin in Turkey." The fact is that Turkey has been promised membership in the "single European family" for several decades. Now Ankara itself is not eager to become such a part. One of the reasons - crisis after crisis, is being faced in Europe without real levers to overcome even internal problems and disputes. The situation in this regard for the European Union has worsened even against the background of Britain's withdrawal from its membership. Now serious disagreements have begun between Brussels and Warsaw. However, in Ukraine, some government officials continue to believe that joining the EU and NATO is what the country should strive for.
In an interview, Melnyk also recalled that a few years ago Ukraine signed an agreement on the so-called Euroassociation. However, he did not recall what it led to. And this led, for example, to the complete opening of the Ukrainian market for European companies and to scanty quotas for Ukrainian products on the European market. The imbalance in certain nomenclature items sometimes reaches 95% in favor of Europe.